Design/UX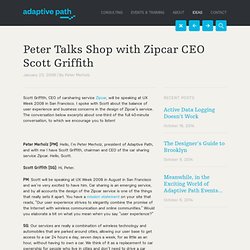 Scott Griffith, CEO of carsharing service Zipcar , will be speaking at UX Week 2008 in San Francisco. I spoke with Scott about the balance of user experience and business concerns in the design of Zipcar's service.
adaptive path » peter talks shop with zipcar ceo scott griffith
Find a Pattern Before Scaling Up Your Sales Team - ReadWriteStar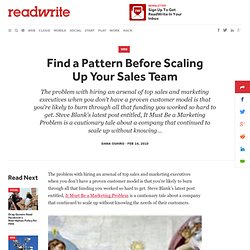 The problem with hiring an arsenal of top sales and marketing executives when you don't have a proven customer model is that you're likely to burn through all that funding you worked so hard to get. Steve Blank's latest post entitled, It Must Be a Marketing Problem is a cautionary tale about a company that continued to scale up without knowing the needs of their customers. Customer Development at Startup2Startup View more presentations from steve blank . Blank describes being called into a company for "a marketing problem" only to find that neither the company's marketing department nor sales team had left the building to find out the needs of consumers.
Design and marketing are way more important than engineering for consumer Internet companies, argues angel investor Dave McClure Over the past five years I've consulted with and/or invested in about 50 startups. I've gotten to know a lot of entrepreneurs and a fair number of the venture capital and angel investors who are backing these companies, most of which are in the consumer Internet field. And guess what?
The Value of Design to Startups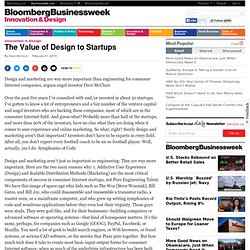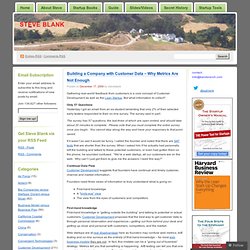 Building a Company with Customer Data – Why Metrics Are Not Enou
Gathering real-world feedback from customers is a core concept of Customer Development as well as the Lean Startup .
I held a 6-hour workshop at NSConference in both the UK and USA recently, focusing on software design and user experience. Predictably, an extremely popular topic was the iPad , and how to approach the design of iPad applications. I gave a 90-minute presentation on the subject to start each workshop, and I want to share some of my observations here.