Homeschooling
Introductory Human Physiology. How the Power of Interest Drives Learning. Teaching Strategies Peninsula Park In recent years researchers have begun to build a science of interest, investigating what interest is, how interest develops, what makes things interesting, and how we can cultivate interest in ourselves and others.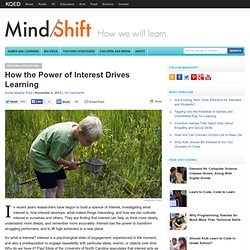 They are finding that interest can help us think more clearly, understand more deeply, and remember more accurately. What Unschooling Looks Like in Our Pre/K Home | Modern Alternative MamaModern Alternative Mama. 600 Free eBooks for iPad, Kindle & Other Devices. Download 600 free eBooks to your Kindle, iPad/iPhone, computer, smart phone or ereader.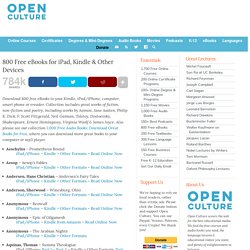 Collection includes great works of fiction, non-fiction and poetry, including works by Asimov, Jane Austen, Philip K. Dick, F. Scott Fitzgerald, Neil Gaiman, Tolstoy, Dostoevsky, Shakespeare, Ernest Hemingway, Virginia Woolf & James Joyce. To learn how to load free ebooks to your Kindle using the links below, please watch the video. Calibre (free software) offers a handy way to load ebooks to e-readers.
Read The Book - John Taylor Gatto. Borrowing Books Through Open Library. Hardware and Software How does borrowing a book work through Open Library?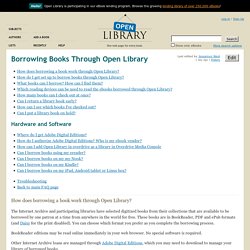 The Internet Archive and participating libraries have selected digitized books from their collections that are available to be borrowed by one patron at a time from anywhere in the world for free. These books are in BookReader, PDF and ePub formats (and Daisy for the print disabled). You can choose which format you prefer as you complete the borrowing process.
8 Places for Thrifty Bookworms to Download Free E-Books. Looking for the next great book to sink your teeth into?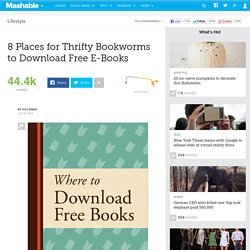 Look no further. As summer rolls on, you may find yourself with free time to catch up on reading. Open courses. Read "The Omnivore's Dilemma" by Pollan, Michael online from epub file. Raven Biology of Plants 7e. Daritcia Rivera Pagán on Pinterest. Learn 46 Languages Online for Free. How to learn languages for free?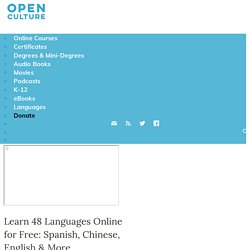 This collection features lessons in 40 languages, including Spanish, French, English, Mandarin, Italian, Russian and more. Download audio lessons to your computer or mp3 player and you're good to go. Arabic Arabic for Global Exchange – Web siteFrom Carnegie Mellon, a mini-course for individuals with no proficiency or extremely limited knowledge of Arabic language and culture who are about to begin study or work in an Arabic-speaking context.Arabic Language Lessons - iTunes FreeThe US Peace Corps serves up 10 free lessons that will teach you the Arabic spoken in Jordan.
The web site includes a useful transcript.Arabic for Beginners 1 – YouTube FreeA series of video lessons from Dalarna University in Sweden.ArabicPod - iTunes FreeIncludes mp3s and PDF transcripts.Foreign Service Institute Basic Amharic - Web siteLessons in dialogues, drills, exercises, and narratives. Kids Get Arty: Exploring Klimt. If you're new here, you may want to join us on Facebook or Google +.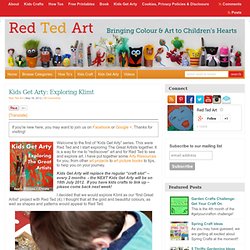 Thanks for visiting! Welcome to the first of "Kids Get Arty" series. This were Red Ted and I start exploring The Great Artists together. It is a way for me to "rediscover" art and for Red Ted to see and explore art. Untitled.
Daritcia's schooling
English. Arte y costura. Español. Música. Math. Methods and curriculums. Science. Português. David's schooling.
---