Homeschooling
How to Home School Your Child For Success and Prepare them for the Real World
Ben and Me: AppSchooling Central -- Educational Apps for Homeschool
OnlineFreeSpanish.com - Study Spanish for free with our OnLine Lessons
by Andrea Harper and Dr Akilah El Hydrogen peroxide is the only germicidal agent composed only of water and oxygen. Like ozone, it kills disease organisms by oxidation!
The Benefits of Hydrogen Peroxide and its Many Uses
Yoga para Niños OMMMMMMMMM!!!!!!!!!!!!!!!
Cooking up a Cultural Lesson in the Homeschool Kitchen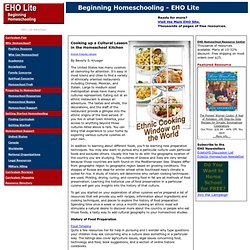 Printer Friendly Version By Beverly S. Krueger The United States has many cuisines all clamoring for attention.
Printer Friendly Version By Beverly S. Krueger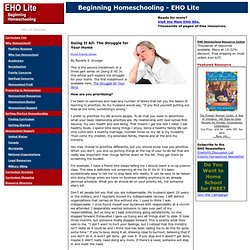 Doing It All: The Struggle for Your Home