Estudio
Main : fwystudios.com
http://www.designchapel.com/
++ ward404 ++ Interactive Design Agency ++ 020 7729 5404 ++
art director interactive - VOLVO SAFETY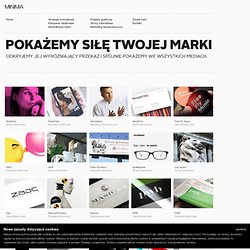 MINIMA | Advertising People
Nasza strona wykorzystuje pliki cookies w celu zapamiętywania preferencji i ustawień oraz zbierania anonimowych danych dla celów reklamowych i statystycznych.
IAAH™ / v7
Achtung
B I G K I D: the design playground of ryan macpherson
OPX » Showcase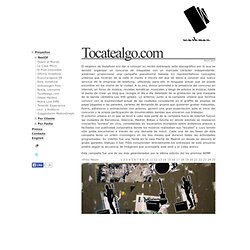 Waskman Diseño » Tocatealgo.com
March 2007 El objetivo de Vodafone era dar a conocer su recién estrenado sello discográfico por lo que se decidió organizar un concurso de maquetas con un marcado carácter independiente. waskman proporcionó una campaña pseudoviral basada en representativos conceptos urbanos que hicieran de la calle el medio a través del que se diera a conocer ese nuevo servicio de la empresa de telefonía, utilizando para ello el lenguaje actual que se puede encontrar en los muros de la ciudad. A su vez, dimos prioridad a la presencia del concurso en internet, en foros de música, revistas temáticas musicales y blogs de adictos la música, hasta el punto de crear un blog que recogía el día a día detallado de la grabación de una maqueta de la banda cántabra Los 400 golpes.
DSTRICT
Unlike Studio Blogezine
Denis Olenik : Corporate and Brand Identity Services
WeShouldDoItAll : Work
WSDIA | WeShouldDoItAll : Work
BIENVENIDO A LA DESPENSA
coa is a design company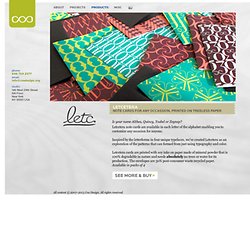 Is your name Althea, Quincy, Ysabel or Zeynep? Letcetera note cards are available in each letter of the alphabet enabling you to customize any occasion for anyone. Inspired by the letterforms in four unique typefaces, we've created Letcetera as an exploration of the patterns that can formed from just using typography and color.
firstborn
Nile Inside
PARK: Contest Winner
HELLOHELLO!!
Chilli Design & Multimedia / Work / immo-eecke
Hornall Anderson
www.hornallanderson.com/work/projects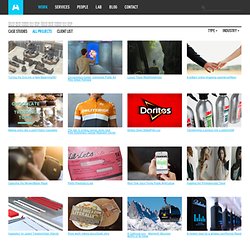 group94 / webdesign from belgium
Tilt Design Studio
Sven Kils: Portfolio 2001-2005 ™
NEODG.V'04
VASAVA
GNV & Partners » Web Design Studio, Rimini » Lovemypod - Fot
Bleed Designstudio
GIOVANNI BIANCO STUDIO 65 NEW YORK
. - . - . - brainpatch! con sumo diseño - . - . - .
DOGO Diseño + Comunicación
K2 Internet S.A. - new technology experts
Urban_Silo
// Attik.com
247 MEDIA STUDIOS :: flash webdesign | internet | multimedia | c