Lecturas
Digitalizaciones
Introducción a la Crítica de la Economía Política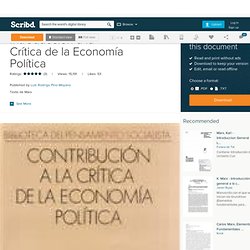 socialismo y del comunismo francés, tañido de un tenue matiz filosófico.Yo me declaré en contra de ese trabajo de aficionados, pero confesandoal mismo tiempo sinceramente, en una controversia con la "GacetaGeneral" de Ausburgo
alemana
Richard Lichtman - La teoría de la ideología en Marx (Cuadernos Políticos #10 - octubre-diciembre de 1976)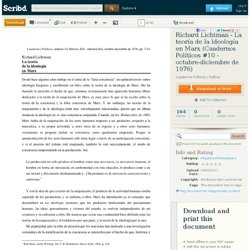 viewcontent.cgi (application/pdf Objeto)
getdoc.php (application/pdf Objeto)
11teofiloideo0007.pdf (application/pdf Objeto)
199284P115.pdf (application/pdf Objeto)
Hermann Hesse - El Juego de los Abalorios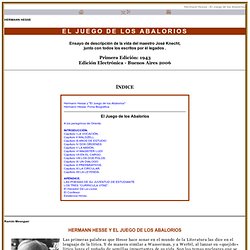 Ensayo de descripción de la vida del maestro José Knecht, junto con todos los escritos por él legados .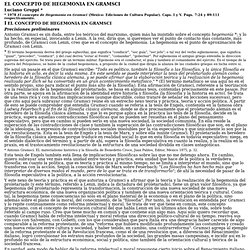 Luciano Gruppi * * 1978 El concepto de Hegemonía en Gramsci (México: Ediciones de Cultura Popular).
El concepto de hegemonía en Gramsci
com.mx - Enviar a un amigo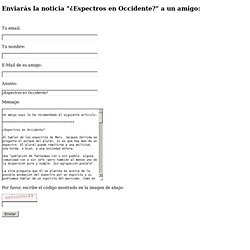 Un amigo suyo le ha recomendado el siguiente artículo: ***************************************** ¿Espectros en Occidente? Al hablar de los espectros de Marx, Jacques Derrida se pregunta el porqué del plural, si es que hay más de un espectro. El plural puede remitirse a una multitud, una horda, o bien, a una sociedad entera.
266_Borisonik_Beresnak.pdf (application/pdf Objeto)
Paul Valéry
Obras de Jean Paul Sartre para descargar gratis « Proyecto Espartaco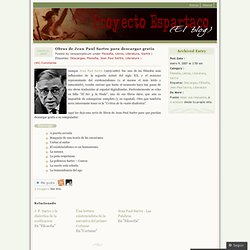 Aunque Jean Paul Sartre (1905-1980) fue uno de los filósofos más influyentes de la segunda mitad del siglo XX, y el máximo representante del existencialismo (o al menos el más leído y comentado), resulta curioso que hasta el momento haya tan pocas de sus obras traducidas al español digitalizadas. Particularmente se echa en falta "El Ser y la Nada", uno de sus libros clave, que aún es imposible de conseguirse completo (y en español).
Cuento rural La LLuvia del escritor venezolano, Arturo Uslar Pietri. Cuento de corte mágico realista
More
Pomes all sizes - Jack Kerouac - Google Books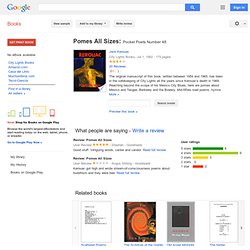 Francisco Lazo Martí - Poesía
Descargas | Libros de Franz Hinkelammert
La Fogata - Noam Chomsky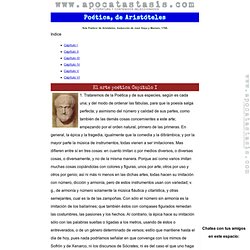 Poética, de Aristóteles - texto completo
'Arte Poética' de Aristóteles, traducción de José Goya y Muniain, 1798. Indice El arte poética Capítulo I
A selection of great poems from centuries of brillant authors and poets. Whether you are new to the world of poetry and wish to savor it, or a well-versed poetry connoisseur, either way you will probably enjoy the classics of world poetry. The poems are sorted by vote. To vote for a poem, click on the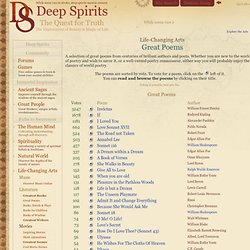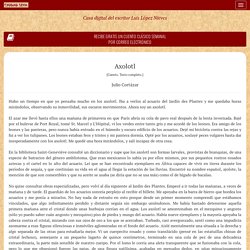 Axolotl - Julio Cortázar
Hubo un tiempo en que yo pensaba mucho en los axolotl.