Books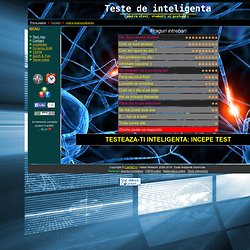 Articole si referate scolare donate de autori: Neutrosophic Sets and Systems. An International Journal in Information Science and Engineering [PDF] Autori: Florentin Smarandache Stiinta si Tehnica 2.63MB (Articol/referat donat de autor)
CartiAZ.ro - Carti electronice online gratuite de la A la Z in format PDF,CHM,DOC,PPT, biblioteca online, librarie online, carti gratis, opere literare, stiinta si tehnica, referate scolare, articole online, referate scoala, carti
Browse By Language: English
Thinkertoys: a handbook of creative ...
Here's the bottom line: We have an inner thermostat that determines the amount of love and success we allow ourselves. When we exceed our setting, we tend to sabotage ourselves so that we can return to the old, familiar zone where we feel secure. The thermostat was set before you could think for yourself, usually in early childhood. You can consciously re-set your thermostat and go all the way to your full measure of success in love and money.
The Big Leap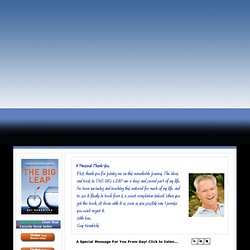 Nuggets in Selected Categories
Dropping Almonds by Bach Anon (the book)
The Canadian Business Journal- Book Review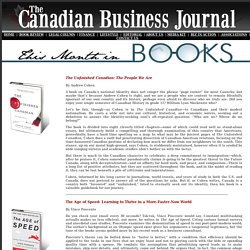 The Canadian Business Journal - written by Canadians, for Canadians - is essential reading for Canada's top business leaders who want to stay informed of current business news, industry topics and trends. The CBJ offers readers a glimpse into major Canadian industries including construction, energy, food and drink, healthcare, manufacturing and more, through comprehensive profiles of successful enterprises. © 2010 The Canadian Business Journal. All rights reserved.
Guerrilla Marketing for Job Hunters Wiley From the Foreward by Dave Opton,CEO and Founder of ExecuNet During my many years as CEO of ExecuNet, hardly a week has gone by that a new book designed to help job-hunters hasn't crossed my desk. While they may all be written with the best intentions, many of these books lack the practical ideas, strategies, and techniques proven to help job-seekers uncover the best possible opportunities.
Executive Job Search, Networking & Career Advancement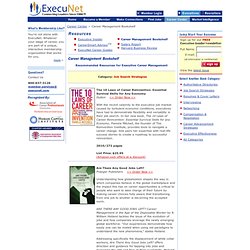 Center for Creative Leadership - CCL Publications: DevelopingOthers(LeadingOthers)
Recommended Books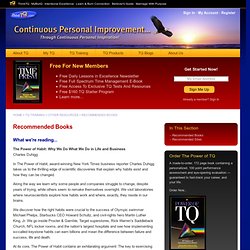 What we're reading... The Power of Habit: Why We Do What We Do in Life and Business Charles Duhigg In The Power of Habit, award-winning New York Times business reporter Charles Duhigg takes us to the thrilling edge of scientific discoveries that explain why habits exist and how they can be changed.
What motivates a creative thinker? Is it a selfless desire to benefit mankind? A hunger for fame, fortune, and accolades?
The Ayn Rand Institute: The Fountainhead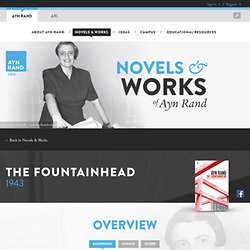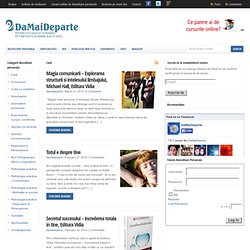 Magia comunicarii – Explorarea structurii si intelesului limbajului, Michael Hall, Editura Vidia " Magia este ascunsa in limbajul folosit. Plasele pe care le poti intinde sau strange sunt in puterea ta doar daca esti atent la ceea ce detii deja (limbaj) si la structura incantatiilor pentru dezvoltarea sa…" (Bandler si Grindler). Editura Vidia ne ofera o carte in care limbajul trece de granitele comunicarii si ale lingvisticii […] Continue Reading
» Carti - DaMaiDeparte.ro - Comunitatea oamenilor interesati de dezvoltare personala