Books
CartiAZ.ro - Carti electronice online gratuite de la A la Z in format PDF,CHM,DOC,PPT, biblioteca online, librarie online, carti gratis, opere literare, stiinta si tehnica, referate scolare, articole online, referate scoala, carti
Browse By Language: English
Thinkertoys: a handbook of creative ...
The Four Best Sales Books of All Time | Javelin Marketing Blog
The Big Leap
Nuggets in Selected Categories
Dropping Almonds by Bach Anon (the book)
The Canadian Business Journal- Book Review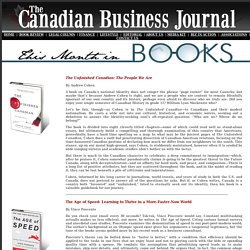 The Canadian Business Journal - written by Canadians, for Canadians - is essential reading for Canada's top business leaders who want to stay informed of current business news, industry topics and trends. The CBJ offers readers a glimpse into major Canadian industries including construction, energy, food and drink, healthcare, manufacturing and more, through comprehensive profiles of successful enterprises. © 2010 The Canadian Business Journal. All rights reserved.
Guerrilla Marketing for Job Hunters Wiley From the Foreward by Dave Opton,CEO and Founder of ExecuNet During my many years as CEO of ExecuNet, hardly a week has gone by that a new book designed to help job-hunters hasn't crossed my desk. While they may all be written with the best intentions, many of these books lack the practical ideas, strategies, and techniques proven to help job-seekers uncover the best possible opportunities.
Executive Job Search, Networking & Career Advancement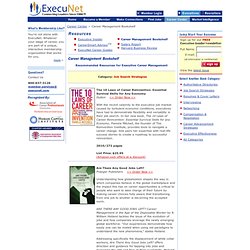 Center for Creative Leadership - CCL Publications: DevelopingOthers(LeadingOthers)
Recommended Books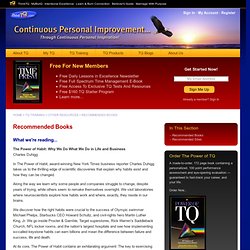 What we're reading... The Power of Habit: Why We Do What We Do in Life and Business Charles Duhigg In The Power of Habit, award-winning New York Times business reporter Charles Duhigg takes us to the thrilling edge of scientific discoveries that explain why habits exist and how they can be changed.
The Fountainhead (1943) introduced the world to architect Howard Roark, an intransigent individualist. A man whose arrogant pride in his work is fully earned, Roark is an innovator who battles against a tradition-worshipping society—refusing to compromise his standards in work and life. Expelled from a prestigious architectural school, refused work, reduced to laboring in a granite quarry, Roark is never stopped. He has to withstand not merely professional rejection, but also the enmity of Ellsworth Toohey, beloved humanitarian and leading architectural critic; of Gail Wynand, powerful publisher; and of Dominique Francon, the beautiful columnist who loves him fervently yet is bent on destroying his career.
The Ayn Rand Institute: The Fountainhead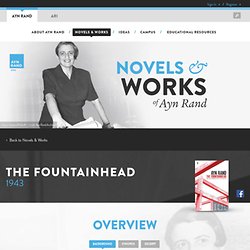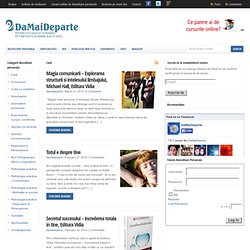 Cartea ,,Raspunsul este simplu…Iubeste-te pe tine insuti" de Sonia Choquette Cartea ,,Raspunsul este simplu…Iubeste-te pe tine insuti, traieste la unison cu spiritul tau" scrisa de Sonia Choquette aduce in prim plan milenara lupta dintre egoul nostru si sinele nostru in procesul de dezvoltare personala al fiecarei clipe. Pornind de la o serie de convingeri si idei care o data cu trecerea timpului ajung sa ne […] Continue Reading Cartea ,,Banii si Legea Atractiei" de Esther si Jerry Hicks
» Carti - DaMaiDeparte.ro - Comunitatea oamenilor interesati de dezvoltare personala