Blogging
Every day, around the world, we search. We want to find out more about our heroes, explore far-away destinations, or settle a dinner table dispute between friends. And sometimes we just search to find out how many calories are in an avocado. In our annual Year-End Zeitgeist ("spirit of the times"), we reflect on the people, places, and moments that captured the world's attention throughout the year. This year marks our most global Zeitgeist to date—with 1,000+ top 10 lists across categories like Trending People, Most-Searched Events and Top Trending Searches from 72 countries. As we get ready to turn the page to 2014, we invite you to take a global journey through the biggest moments from the past 12 months in our Year in Review video: It's perhaps unsurprising that the #1 trending search of 2013 was an international symbol of strength and peace: Nelson Mandela.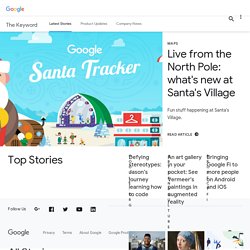 Mastering the Art of the Upsell Within Your Business August 05th, 2013 / Blogging Tips, General Blogging / Comments Off If you have started your new business, you have undoubtedly realized by now that you can make more sales when you are marketing several products together. Many of your customers will be tempted to purchase more at one time if you have related products, and the key to making more sales and gaining more profit is selling more at one time. In a perfect world, most of your sales will be made this way, and you will be making a much higher profit margin by selling more products in larger groups by doing this. Click here to read the full blog post!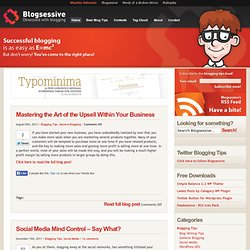 Blogging & Blog Tips from Blogsessive
Engagement Metrics Replace Pageviews, Uniques Christie Barakat Visitors who engage with content for three minutes return twice as often as those who read for one minute.