Blogs
—–Email—– People do care… and you're not the only one who has had that thought. I owe my life to my Duke friends and my therapist at Duke's counseling center… —–Email—– I live in the next town over (Chapel Hill), and I care very much about how much you're hurting. Please reach out to those around you to stay safe. You can find out about suicide intervention resources in our community here: http://www.trianglesuicideprevention.org/resources.htm . Be well.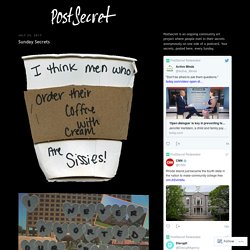 PostSecret
Edutopia
The Hairpin - Ladies First
I work in a co-working space. (For all of you who ask me what that is, I say, "a co-working space is a place where you pay a few hundred dollars a month to share an office space with people, and also, how are you such a genius that you have thus far managed to avoid reading the annoying publications in which you would have learned this annoying term?") In said co-working space, I share a small room with two other writers. We have recently taken to calling our little room The Suicide Suite, because off of it is a beautiful balcony on which we are prohibited from standing as it could easily just snap off the building, like a bad lego. A member of our co-working space's dog once toddled off this balcony, and as this dog is no longer with us—balcony not at fault here—there is talk of naming it after him.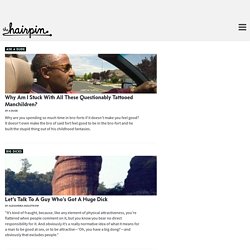 Dear Girls Above Me