Giardinaggio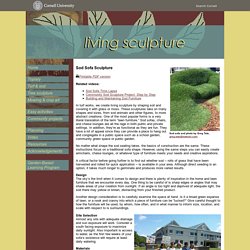 Printable PDF version Related videos: In turf works, we create living sculpture by shaping soil and covering it with grass or moss. These sculptures take on many shapes and sizes, from sod animals and other figures, to more abstract creations. One of the most popular forms is a very literal translation of the term "lawn furniture."
Living Sculpture Website Template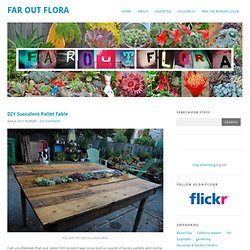 Max with the new Succulent Table.
Good news and bad news.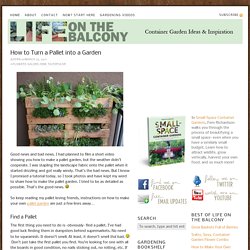 Una ovitrappola è un focolaio artificiale in grado di competere con i focolai naturali. Le femmine di zanzara saranno indotte a depositare le uova in un luogo dal quale gli adulti non potranno mai volare. Un oggetto: semplice efficace economico ecologico Efficace contro la zanzara tigre , la zanzara comune e tutte le specie di zanzare più stanziali. Riempire fino a che l'acqua raggiunge la parte ruvida dell'imbuto nero.
Ovitrappola AquaLab - Rimedi naturali su MosquitoWeb.it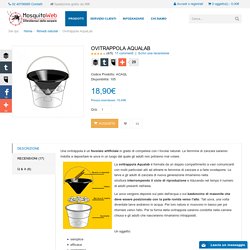 Giardinaggio eFiori.com
Grow 20 Square Feet of Vegetables in 4 Sq Ft of Space with the Phytopod Container Garden
Build a Fun Bug-Shaped Birdfeeder
Return to the Vertical Gardening Forum | Post a Follow-Up Posted by bencjedi ( My Page ) on Mon, Jun 11, 07 at 22:58 Follow-Up Postings: Posted by tangerine_z6 RI ( My Page ) on Mon, Jun 18, 07 at 16:21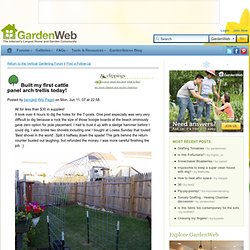 Built my first cattle panel arch trellis today! - Vertical Gardening Forum
Acquisto Alberi da Frutto: Vendita online Piante in vaso - Vivaigabbianelli.it
Garden
Acquista le piantine di Veneto Agricoltura La vivaistica forestale è quella particolare branca dell'attività vivaistica volta a produrre piantine giovani, appartenenti esclusivamente a specie legnose autoctone, destinate principalmente alle attività di imboschimento. Ciò che distingue perciò l'attività di un vivaio forestale da quella dei vivai più noti al pubblico, dedicati alla produzione di piante ornamentali, di fiori, di piante per l'orticoltura e la frutticoltura, è proprio l'oggetto della produzione: il vivaio forestale non produce specie esotiche, cultivar selezionate, piante da frutto ecc., bensì piante selvatiche, alberi ed arbusti, gli stessi che formano i boschi ed i popolamenti naturali che troviamo spontaneamente diffusi nelle colline e nelle montagne, in pianura, lungo i fiumi e le coste.
Veneto Agricoltura
Articoli per la casa - bricolage
Ammendanti e Concimi organici
Come fare un diserbante naturale per eliminare le erbacce tra i sassi?
Find container Videos at 5min.com Home/Gardening Category
craft-ideas-potted-plants-pictures.jpg (Immagine JPEG, 620x2668 pixel) - Riscalata (32%)
An ORG Home garage storage system can transform an untidy garage into an organized, efficient and enjoyable space. From simple cabinet storage, and hardworking workbenches, to a decked-out space complete with high-performance garage floor coatings, our home organization options are sure to fit your space, style and budget. ORG Home offers custom cabinets in standard and wood grain finishes to compliment your home; movable, durable storage racks and baskets that hang on a slat wall for toy and tool storage; mudroom lockers and bench storage that makes hats, backpack and shoe storage simple; and passion centers for golfers, gardeners, gear-heads, sports enthusiastic, and anyone who enjoys outdoor activities.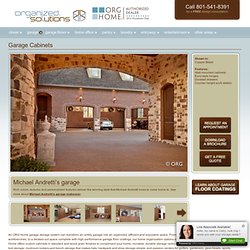 Garage Cabinets | Organized Solutions - Salt Lake, Provo, Ogden, Bountiful, Park City and surrounding areas
Best Indoor Plants
July 20, 2011 23 comments Please, please, please forgive me for being late with this post!
ZICHE MARMI - PREZZI SUPER CONVENIENTI !- prezzo pietre da esterno.