Reading and Writing
Free Fiction ePUB eBooks - Download Free Fiction ePUB eBooks. Prettiest Words: All of Them. 23 Pages. Could Always Use More, Though. Prettiest Words, Alphabetized (1,027) Abattoir: a slaughterhouse; massacre Absinthe: wormwood liquor of a bright-green color Acciaccatura: grace note, an embellishing note usually written in smaller size Acedia: ennui; state of torpor or listlessness; spiritual apathy Acervuline: aggregated, heaped up, bundled, collected or localized.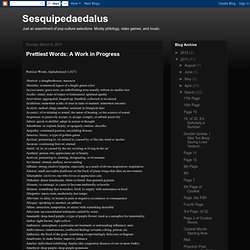 A Jane Austen Afternoon | mmmandy | 8tracks. The 10 Free Resources Every Writer Needs. Photo courtesy of DeclanTM By Maria Schneider of The Web is abundant with free guides, resources and, of course, advice for writers.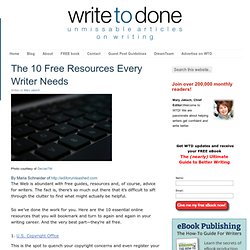 The fact is, there's so much out there that it's difficult to sift through the clutter to find what might actually be helpful. Read These Seven Books, and You'll be a Better Writer. Donald Miller I used to play golf but I wasn't very good.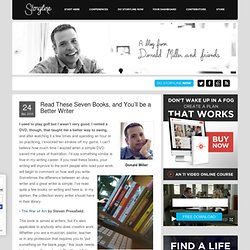 I rented a DVD, though, that taught me a better way to swing, and after watching it a few times and spending an hour or so practicing, I knocked ten strokes off my game. I can't believe how much time I wasted when a simple DVD saved me years of frustration. I'd say something similar is true in my writing career.
---