Clothes
Brave Girls Club - a little bird told me
Every day we feature a different songbird and artist on our emails and want to invite all our Brave Girl friends to participate! If you have original artwork of any songbird that you'd be willing to share, please email us a high res photo along with your name and where you're from, along with your photo (if you don't mind) and a link to your blog or website so we can feature you as our 'little birdie artist of the day'! The images that work best are those that feature a single songbird that is clearly visible from the background.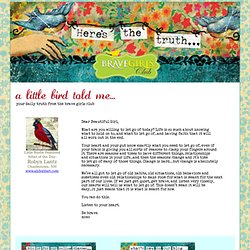 Learn How to Tie a Tie Welcome to my webpage on how to tie a tie! My name is Hendrik, and it's great to have you here. I have designed this site as a guide for both newbies just starting out with their first tie knot, as well as those more advanced students that would like to add some variety to their tie knots.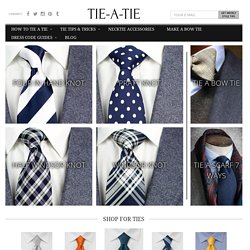 We welcome you to our wonderful world of unique clothing, accessories, handbags, and shoes, where fresh floral patterns and flirty designs flourish, and fun frocks and fabulously flattering swimwear spring into style. ModCloth provides an exciting and engaging online shopping experience for everyone in search of cute clothing with remarkable flair. Dozens of darling designs are added daily, so check back often for our perfect pieces of statement jewelry, the dresses you've been dreaming of, coveted vintage pieces, and an ever-expanding array of unique clothing. We're your sweetest source for women's clothing and uncommonly cute fashion! With international shipping options, ModCloth is on top of the world! Our global community is always growing, so were happy to be able to ship unique items from independent designers and cute clothing to many countries worldwide.