Diccionarios
rulezman
9 и 10 июля в день фотографа я буду проводить серию открытых мастер-классов с использованием оборудования от Paul C Buff. парк Сокольники – главный павильон. Вход организаторы в этом году сделали платным, но сумма символическая – 200 рублей. Что будет на моих мастер-классах?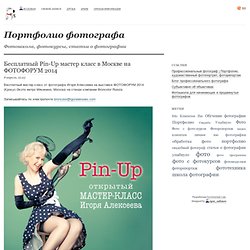 Free Online Translator and dictionary – English, German, French, Spanish, Italian, Portuguese (Brazilian) and Russian languages :: PROMT Company
В виртуальном Мире, да и не только, все величают меня "SPARKY" (Дословный перевод с английского - Искорка). А началось все с миссии в бывшей Югославии в 1995 году. Это была моя 1 международная миротворческая миссия, и какого-либо опыта в подобных "экспедициях" у меня не было. За 3 месяца, проведенных в этой миссии я объездил всю Сербию вдоль и поперек, включая Черногорию и Боснию. К тому же, этот год для Югославии был переломным. Исход беженцев из Краины, бои в Хорватии и Боснии.
ПЛАНЕТА АФГАНИСТАН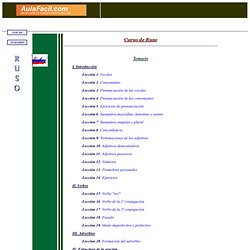 Temario I. Introducción Lección 1. VocalesLección 2. ConsonantesLección 3.
Curso de Ruso GRATIS. Curso Ruso de AulaFacil.com
An On-line Russian Reference Grammar
español-ruso y ruso-español online (www.diccionario.ru)
Idioma ruso. Aprender ruso.
We have corpus-informed dictionaries for English language learners at all levels. They're ideal for anyone preparing for Cambridge English exams and IELTS.
Dictionaries Online - Cambridge University Press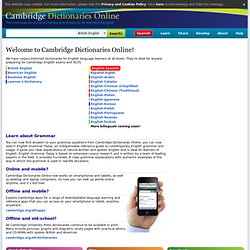 Welcome to our General English-Spanish Dictionary. While concentrating on American English and Spanish as spoken in Spain, the dictionary also includes a certain number of British and Latin-American terms. Where British and American orthography differ, we have selected the American spelling. The construction of a dictionary is a never-ending task. We would greatly appreciate any amendments, additions or glossaries you may wish to send us by e-mail to: dray@efn.org (Since I am not fluent in Spanish I would appreciate all email to be sent in American English with a Latin American Spanish Translation)
General English-Spanish Dictionary
scrap book - OneLook Dictionary Search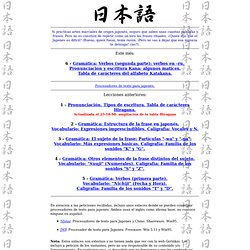 Si practicas artes marciales de origen japonés, seguro que sabes unas cuantas palabras y frases. Pero no es cuestión de repetir como un loro las frases rituales. ¿Quién dijo que el Japonés es difícil? (Bueno, quien fuese, tenía razón. ¡Pero no vas a dejar que esa minucia te detenga!
Go Rin Kai - Curso de Japonés
Educaterra - Traductor
Diccionario de Sinónimos
IATE - IATE: Consulta
Idiomas en Internet: diccionarios y traducción
Colegio Intercambio, New Jersey
USO DE RAZON. LOGICA Y DICCIONARIO DE FALACIAS. RICARDO GARCIA DAMBORENEA
IATE - La base de datos terminológica multilingüe de la EU
Hacer la Diferencia