Social media networks
Netlog
Wie Trackbacks funktionieren Das ist Helmut. Und Helmut hat ein Weblog. Helmut nennt sein Weblog jedoch einfach nur Blog, wie das viele machen, außerdem klingt das viel cooler. Helmut ist damit einer von sehr vielen Bloggern, weltweit sind das mehrere Millionen Blogger, und alleine in Deutschland gibt es mehrere hunderttausend Blogger. Helmut schreibt mehrere Einträge pro Tag in sein Blog, und es kommen auch regelmäßig Besucher auf seinem Blog vorbei, die in den Beiträgen kommentieren.
Was ist ein Trackback?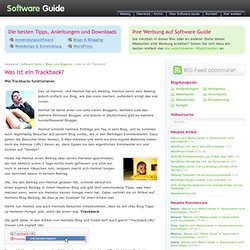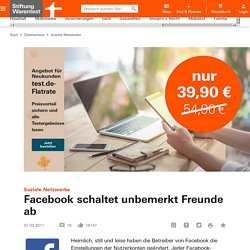 Soziale Netzwerke - Facebook schaltet unbemerkt Freunde ab - Meldung - Stiftung Warentest
Heimlich, still und leise haben die Betreiber von Facebook die Einstellungen der Nutzerkonten geändert. Jeder Facebook-Nutzer bekommt nun nur noch Meldungen ganz bestimmter Freunde zu sehen. test.de erklärt, wie Nutzer das wieder rückgängig machen können. [Update 14.03.2011] Änderungen sukzessive Facebook teilte test.de auf Anfrage mit, dass die Änderungen in den Einstellungen "sukzessive" erfolgen würden. Bei manchen Facebook-Nutzern wirken sie sich also schon etwas länger aus, bei anderen sind die Änderungen noch ganz frisch.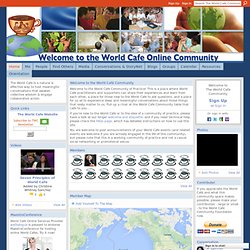 Welcome to the World Cafe Community of Practice! This is a place where World Cafe practitioners and supporters can share their experiences and learn from each other, a place for those new to the World Cafe to ask questions, and a place for us all to experience deep and meaningful conversations about those things that really matter to us. Pull up a chair at the World Cafe Community table that calls to you... If you're new to the World Cafe or to the idea of a community of practice, please have a look at our longer welcome and etiquette, and if you need technical help, please check the FAQs page, which has detailed instructions on how to use this site. You are welcome to post announcements of your World Cafe events (and related events are welcome if you are actively engaged in the life of this community), but please note that this is a working community of practice and not a casual social networking or promotional venue.