Colors
Color Blender The Color Blender is licensed under a Creative Commons Attribution-ShareAlike 1.0 License. This tool is provided without warranty, guarantee, or much in the way of explanation. November 9th, 2013 posted by WebpageFX Team 12:08PM | Back to the Front Page While color can be appealing to us visually, a lot more is going on behind the scenes than just an aesthetic. Powerful psychological cues are triggered when we view different colors.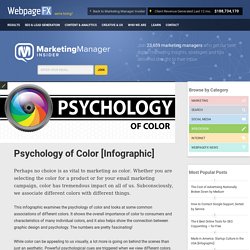 Color Palette Generator URL of image: Make color schemes. Enter the URL of an image to get a color palette that matches the image. This is useful for coming up with a website color scheme that matches a stock photo a client wants to work with.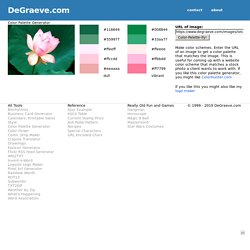 Smashing Apps has been featured at Wordpress Showcase. If you like Smashing Apps and would like to share your love with us so you can click here to rate us. A good color combination has the tendency to communicate with the users and let them perceive the design in the correct way. That is the basic reason why you need to pick the right color for your design.