Manga
Questionable Content. Yaoi Ai Home. Yakitate!! Japan. Read Yakitate!!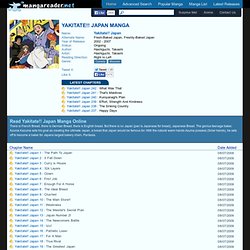 Japan Manga Online There is French Bread, there is German Bread, there is English bread. But there is no Japan (pan is Japanese for bread), Japanese Bread. Fist of the Blue Sky. Read Fist of the Blue Sky Manga Online A mysterious man known as -the King of Death- roams the streets of pre-war Shanghai in this action-packed prequel to Fist of the North Star.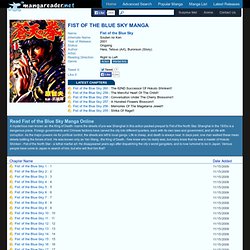 Shanghai in the 1930s is a dangerous place. Foreign governments and Chinese factions have carved the city into different quarters, each with its own laws and government, and all rife with corruption. As the major powers vie for political control, the streets are left to local gangs. Air Gear. Read Air Gear Manga Online Minami Ikki Itsuki, is a student and a delinquent.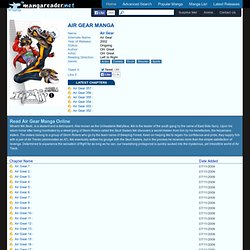 Also known as the Unbeatable Babyface, Ikki is the leader of the youth gang by the name of East Side Gunz. Hajime no Ippo. Manga Fox Status: Ongoing, Hajime no Ippo 1051 is coming next...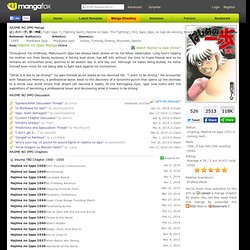 Historys Strongest Disciple Kenichi Manga - Read Historys Strongest Disciple Kenichi. Yaoihaven: The Ultimate Site for Yaoi Fans! Tower of God. Katekyo Hitman Reborn! The Breaker: New Waves. Bleach. Read Bleach Manga Online Ichigo Kurosaki has always been able to see ghosts, but this ability does not change his life nearly as much as his close encounter with Rukia Kuchiki, a Soul Reaper and member of the mysterious Soul Society.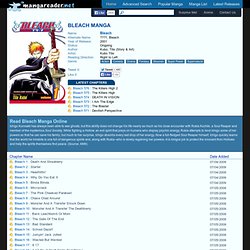 While fighting a Hollow, an evil spirit that preys on humans who display psychic energy, Rukia attempts to lend Ichigo some of her powers so that he can save his family; but much to her surprise, Ichigo absorbs every last drop of her energy. Now a full-fledged Soul Reaper himself, Ichigo quickly learns that the world he inhabits is one full of dangerous spirits and, along with Rukia--who is slowly regaining her powers--it is Ichigos job to protect the innocent from Hollows and help the spirits themselves find peace.
(Source: ANN) Naruto. Read Naruto Manga Online Before Naruto's birth, a great demon fox had attacked the Hidden Leaf Village.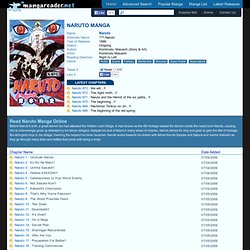 A man known as the 4th Hokage sealed the demon inside the newly born Naruto, causing him to unknowingly grow up detested by his fellow villagers. Despite his lack of talent in many areas of ninjutsu, Naruto strives for only one goal: to gain the title of Hokage, the strongest ninja in his village. Desiring the respect he never received, Naruto works towards his dream with fellow friends Sasuke and Sakura and mentor Kakashi as they go through many trials and battles that come with being a ninja.
---