Innovation bancaire
Le blog mobile payments today publie un inventaire très intéressant sur les acteurs du moment sur le marché du Mobile Payment.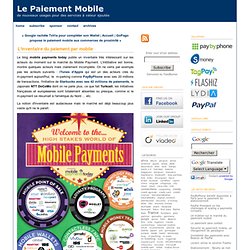 L'inventaire du paiement par mobile
Les consommateurs sont ouverts aux applications bancaires mobiles mais redoutent toujours les problèmes de confidentialité et de sécurité.
Les banques doivent éduquer les consommateurs aux applications bancaires mobiles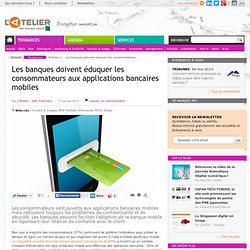 enquête sur la banque digitale — cestpasmonidee.blogspot
L'humeur d'Ismaël : le crowdfunding a de l'avenir et le fait savoir !
Grâce aux réseaux sociaux, il devient aujourd'hui peu coûteux de mobiliser un grand nombre de personnes. C'est ce qui permet à de plus en plus de projets de tenter une nouvelle approche pour se financer :faire appel à la communauté des internautes. C'est ce qu'on appelle le crowdfunding, ou financement participatif, et qui pourrait bien être la nouvelle tendance du web solidaire.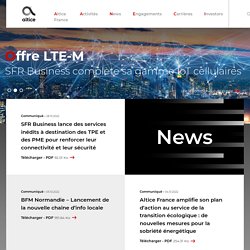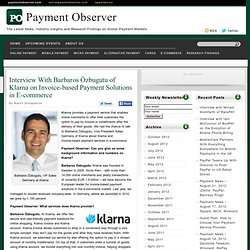 Barbaros Özbugutu, VP Sales Germany at Klarna Klarna provides a payment service that enables online merchants to offer their customers the option to pay by invoice or installments after the delivery of their goods.
Payment Observer » Interview With Barbaros Özbugutu of Klarna on Invoice-based Payment Solutions in E-commerce
Mobile Banking Increases Need for Read-Only Account Access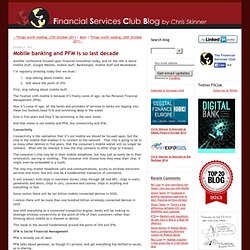 Mobile banking and PFM is so last decade
Another conference focused upon financial innovation today, and all the talk is about mobile stuff, Google Wallets, mobile stuff, Banksimple, mobile stuff and Movenbank. I'm regularly stressing today that we must:: stop talking about mobile; and talk about the point-of-life.
Au début de l'année, je cédais, comme beaucoup d'autres, à la tentation de jouer les oracles , avec 5 anti-prédictions pour les banques françaises en 2011.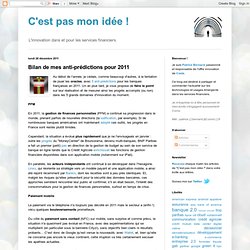 Bilan de mes anti-prédictions pour 2011
The new banking distribution layer
There's a great deal of discussion and debate around what will ultimately happen to banking as a result of the massive changes in connectivity, utility, mobility and customer experience taking place right now.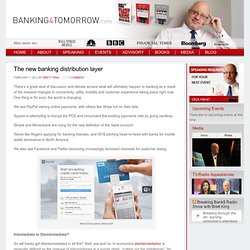 Mobile Banking versus the Mobile Wallet?
Epargnez pour l'avenir de vos enfants avec vos remboursements
Capital Koala vous permet d'accumuler un capital dont vos enfants profiteront à leur majorité.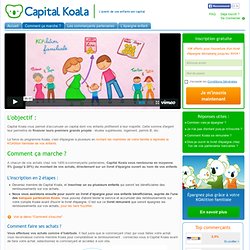 Adoption utilisateurs de la Gestion de Finance Personnelle bancaire...
Beyond the Branch – New Distribution Mechanisms
The credit card that may stop, or at least hinder, on- and offline fraud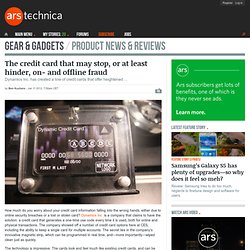 How much do you worry about your credit card information falling into the wrong hands, either due to online security breaches or a lost or stolen card? Dynamics Inc. is a company that claims to have the solution: a credit card that generates a one-time use code every time it is used, both for online and physical transactions. The company showed off a number of credit card options here at CES, including the ability to keep a single card for multiple accounts.
L'accès aux promotions AmEx par code barre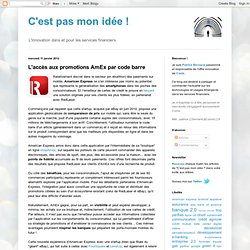 Relativement discret dans le secteur (en ébullition) des paiements sur mobile, American Express ne s'en intéresse pas moins au potentiel que représente la généralisation des smartphones dans les poches des consommateurs. Et l'émetteur de cartes de crédit le prouve en lançant une solution originale pour ses clients les plus fidèles, en partenariat avec RedLaser.
Les banques doivent éduquer les consommateurs aux applications bancaires mobiles
I spent a couple hours trying to access my bank accounts.
How online banking could stop sucking | | My Adventure BookMy Adventure Book
Banks need to educate consumers to mobile banking solutions
BankSimple & Movenbank, une révolution ?
Après les modèles traditionnels (à agence) puis la vague internet, une troisième génération de banques nous est promise sous peu.
Banking Strategies | Payments | General | The Payments P&L is Your Friend
One of the great mantras in banking is that the payments business drives roughly one third of the industry's revenue.
I've been asked recently to think about banking in 2020. That's ten years away and, if we cast our memories back ten years, it's quite a leap.
Banking in 2020
Agrégation bancaire: qui des banques ou des plateformes va gagner le match? » Le Blog du VRM
Les services apportés par les espaces clients des « vendeurs » se développent et s'enrichissent. Des services experts, indépendants des vendeurs voient le jour et des plateformes VRM apparaissent.
ZenCash Syncs With Invoicing Apps, Helps You Actually Get Paid