Storyworlds
penguinteen: Updated post! We've added events... | Transmedia 4 Kids
[Note: A version of this column recently appeared in the Shift Age Newsletter. Please feel free to sign up for a free subscription.] I have been writing and speaking that IP is the wealth of the Shift Age for the last six years.
IP is the Wealth of the Shift Age | Evolution Shift - David Houle, Futurist, Disintermediation, Future Trends, Future of Energy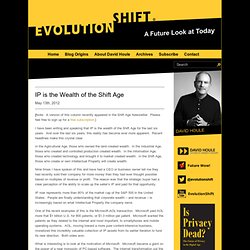 Our 7 Tenets of Future Storyworlds – Transmedia Storyteller | Transmedia 4 Kids
Shared Story Worlds Design Primer | Transmedia 4 Kids
Best Free Podcasts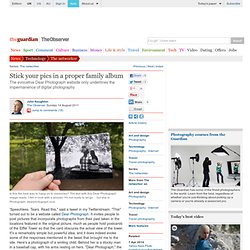 Why digital photographs won't be around forever | Technology | The Observer
'Speechless. Tears. Read this," said a tweet in my Twitterstream. "This" turned out to be a website called Dear Photograph.
You've probably heard of Steve Jobs, the man who co-founded Apple Computer Inc. on April 1, 1976, and announced that the name of the company was changing to Apple Inc. on January 9, 2007. Many a rough water flowed under the bridge between those two dates, most notably when Jobs resigned from the company in 1985 after falling out with the directors, and returned to work for them in 1996, initially as an advisor, then progressing to CEO. On returning to Apple, he brought the company back from the brink of implosion to (according to Wikipedia) 'the most valuable consumer-facing brand in the world', worth $19.1 billion in 2010. In this article, I'd like to concentrate on the thought processes of this amazing man, what they meant for Apple, and what comic publishers and creators could learn from them. In the computer industry, throughout the eighties and nineties, there were two major companies fighting for the attention and hard-earned dollar of their target market (sound familiar?).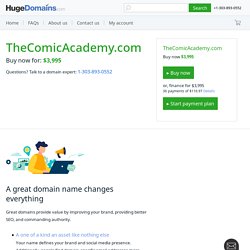 What Comic Book Creators Can Learn From Steve Jobs
OnFiction
I H H - it happened HERE. Your World. More Interesting.
Apps Bring Past, Present and Future Into Focus
As part of Book Summit 2011 on June 17 in Toronto, Keith Clayton, director of publishing and creative development for Random House Publishing Group in New York City, will lead a workshop on transmedia publishing. In advance of the event, Clayton, who oversees Random House's new transmedia development group, shares his thoughts on the future of multi-platform publishing. How do you define transmedia? There are a lot of questions and interpretations of what transmedia means. Some people think that it means telling one story across multiple platforms (e.g., book, video game, interactive website), and that it has a beginning, middle, and end. And other people – this is sort of the approach we're taking – think it's more about building story-worlds and franchises that live in a perpetual state of consistency.
Q&A with Keith Clayton, director of publishing and creative development, Random House Publishing Group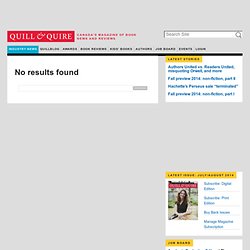 storyworld/kids
storyworld/Made in Me