Organization
Fixed - The easiest way to fix a parking ticket
Wood pallets have been around for decades as mechanisms for shipping and storing larger items (among other things). Recently, however, wooden pallets have become much more than a once-and-done packaging piece. They've become a useful resource in home décor and design.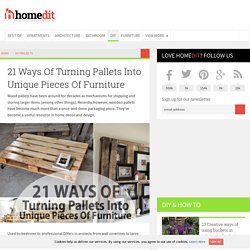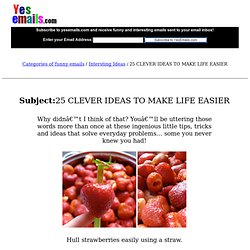 Why didn't I think of that? You'll be uttering those words more than once at these ingenious little tips, tricks and ideas that solve everyday problems... some you never knew you had! Hull strawberries easily using a straw. Rubbing a walnut over scratches in your furniture will disguise dings and scrapes.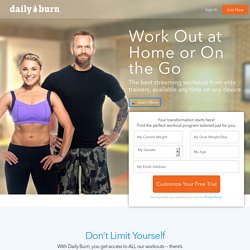 / ™, ® + © 2014 Daily Burn, Inc. All rights reserved. An IAC Company. * User participated in a 90-day supervised program, exercising 6 times a week in a DailyBurn studio and at their homes, and eating a 1500 to 1800 calorie diet provided by DailyBurn.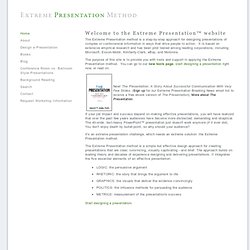 The Extreme Presentation method is a step-by-step approach for designing presentations of complex or controversial information in ways that drive people to action. It is based on extensive empirical research and has been pilot tested among leading corporations, including Microsoft, Exxon-Mobil, Kimberly-Clark, eBay, and Motorola. The purpose of this site is to provide you with tools and support in applying the Extreme Presentation method.
Ready-made thinking guides Map your ideas Blank template Futurelab