Entertainment
Excuse me, but ef all you guys. Most of you could not even be black (I'm thinking here of the Eddie Murphy/Dave Chappelle riffs on this comedy meme), for five minutes, much less however many years Kanye has been on the planet.
Here's Kanye West Ranting for Over Eight Minutes Straight on Kimmel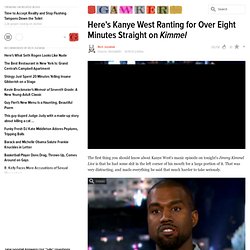 100,000 Stars
Kevin Hart Saved Ludacris
Lunch Date with Shanta
The Artist is a 2011 French [ nb 1 ] [ 2 ] [ 3 ] [ 4 ] [ 5 ] [ 6 ] romantic comedy-drama film in the style of a black-and-white silent film . [ 7 ] [ 8 ] [ 9 ] [ 10 ] The film was written and directed by Michel Hazanavicius and stars Jean Dujardin and Bérénice Bejo . [ 11 ] The story takes place in Hollywood, between 1927 and 1932, and focuses on the relationship of an older silent film star and a rising young actress as silent cinema falls out of fashion and is replaced by the " talkies ".
The Artist (film)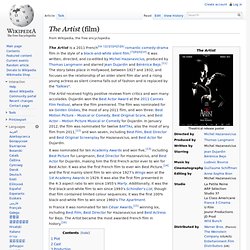 30xM4.gif (263×310)
Popular
Love story.
saddest moment in pokemon
THEXPAT - The Hague
X-Men
The X-Men are a team of mutant superheroes in the Marvel Universe . They were created by writer Stan Lee and artist Jack Kirby , and first appeared in The X-Men #1 (September 1963). The basic concept of the X-Men is that under a cloud of increasing anti- mutant sentiment, Professor Xavier created a haven at his Westchester mansion to train young mutants to use their powers for the benefit of humanity, and to prove mutants can be heroes. [ 1 ] Xavier recruited Cyclops , Iceman , Angel , Beast , and Marvel Girl , calling them "X-Men" because they possess special powers due to their possession of the "X-gene," a gene which normal humans lack and which gives mutants their abilities.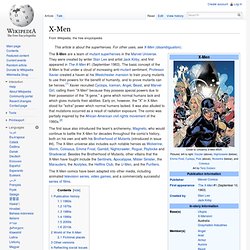 The Bowery Presents - Live Music in New York / Albany / Boston / New Jersey
Lullaby by Lateeyah (Cover)