Paper
Paper art can be traced back to Japan, where it originated over a thousand years ago. From complex paper cutting to book carving, this is an ever expanding area of design that is hardly talked about. These intricate paper designs grace museums and exauhibitions throughout the world and is becoming yet another exciting medium of expression for many designers.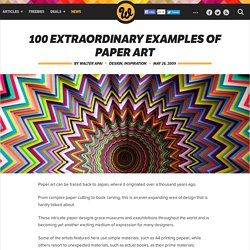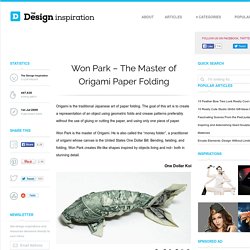 Origami is the traditional Japanese art of paper folding. The goal of this art is to create a representation of an object using geometric folds and crease patterns preferably without the use of gluing or cutting the paper, and using only one piece of paper. Won Park is the master of Origami. He is also called the "money folder", a practitioner of origami whose canvas is the United States One Dollar Bill. Bending, twisting, and folding, Won Park creates life-like shapes inspired by objects living and not– both in stunning detail. One Dollar Koi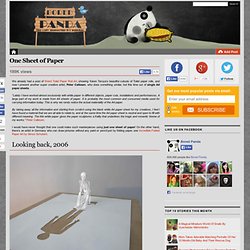 We already had a post of Weird Toilet Paper Roll Art, showing Yuken Teruya's beautiful cutouts of Toilet paper rolls, and now I present another super creative artist, Peter Callesen, who does something similar, but this time out of single A4 paper sheets. "Lately I have worked almost exclusively with white paper in different objects, paper cuts, installations and performances. A large part of my work is made from A4 sheets of paper.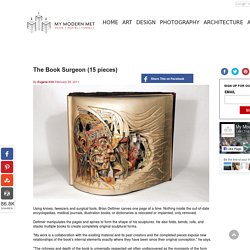 Using knives, tweezers and surgical tools, Brian Dettmer carves one page at a time. Nothing inside the out-of-date encyclopedias, medical journals, illustration books, or dictionaries is relocated or implanted, only removed. Dettmer manipulates the pages and spines to form the shape of his sculptures.
About the author Hi, my name is Houke de Kwant. I'm a 24 year old communication & multimedia design graduate from the Netherlands and I'm the creator of Daily Inspiration, which I started as a school project a few years ago.