Minecraft
Forestry Wiki
Forestry for Minecraft Page: Main.HomePage - Last Modified : Mon, 03 Sep 12 Forestry for Minecraft is a modification for the game Minecraft designed with compatibility to BuildCraft and IndustrialCraft in mind.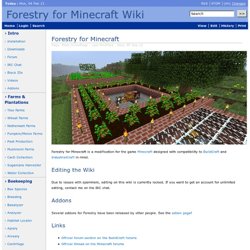 Buildcraft Wiki
You can download an updated version here.
Laser Mod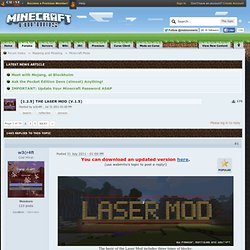 BuildCraft-IndustrialCraft Crossover
BuildCraft-IndustrialCraft2 Crossover Mod v2.0[SSP/SMP] This mod adds 4 electric engines, a oil materializer which produces oil from UU-matter, a generator that can run off of oil, fuel, or power from Build Craft's conductive pipes.