Documentation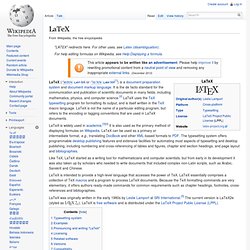 LaTeX (/ˈleɪtɛk/ LAY-tek or /ˈlɑːtɛk/ LAH-tek[1]) is a document preparation system and document markup language.
LaTeX
LaTeX/Colors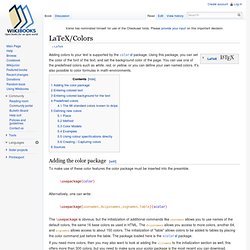 Adding colors to your text is supported by the color package. Using this package, you can set the color of the font of the text, and set the background color of the page.
ltxprimer-1.0
Generate documentation from source code
Coding practices should be in place to maintain a consistancy among software projects to enforce a disciplines which improves the quality of software, improves reuseability due to more generic interfaces and good documentation, results in software with fewer bugs which is easier to use and maintain.
Linux Tutorial: C++ Coding Style, Standards, Practices and dOxygen