Artificial Intelligence
Stuff about AI's, planing algorithms etc.
BuildingOpenNero - opennero - This page describes how to build OpenNERO from source for a variety of platforms. - Project Hosting on Google Code. OpenNERO uses the CMake cross-platform build system.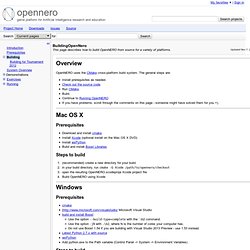 The general steps are: Install prerequisites as needed. Check out the source code. Run CMake. Skynet meets the Swarm: how the Berkeley Overmind won the 2010 StarCraft AI competition. We're gathered in a conference room on the Berkeley campus, the detritus of a LAN party scattered around us.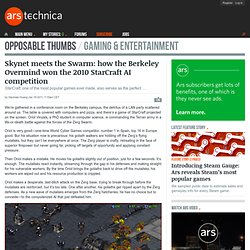 The table is covered with computers and pizza, and there's a game of StarCraft projected on the screen. Oriol Vinyals, a PhD student in computer science, is commanding the Terran army in a life-or-death battle against the forces of the Zerg Swarm. Oriol is very good—one-time World Cyber Games competitor, number 1 in Spain, top 16 in Europe good. Action description language. In artificial intelligence, Action description language (ADL) is an automated planning and scheduling system in particular for robots.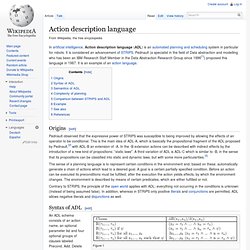 It is considered an advancement of STRIPS. Pednault (a specialist in the field of Data abstraction and modelling who has been an IBM Research Staff Member in the Data Abstraction Research Group since 1996[1]) proposed this language in 1987. It is an example of an action language. Origins[edit] STRIPS. Definition[edit] A STRIPS instance is composed of: An initial state;The specification of the goal states – situations which the planner is trying to reach;A set of actions.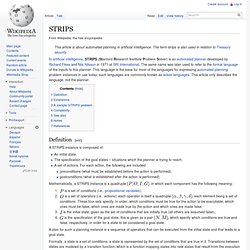 For each action, the following are included: preconditions (what must be established before the action is performed);postconditions (what is established after the action is performed). Mathematically, a STRIPS instance is a quadruple , in which each component has the following meaning: Artificial Intelligence: A Modern Approach. AIspace Applet Launcher. Robotics Zeitgeist « Artificial Intelligence and Robotics blog.
---