Beautiful Design
ALT Codes - Alt Codes for Punctuation
About Initializr Initializr is here to kick-start the development of your new projects. It generates templates based on HTML5 Boilerplate by allowing you to choose which parts you want or don't want from it. A responsive template has also been added to start from a basic design instead of a blank page. International guides Initializr functioning is pretty intuitive but it can help to read guides about it in your own language.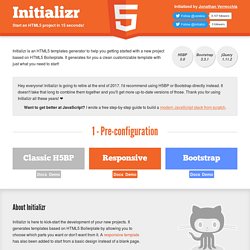 Advertisement Think about what keeps you coming back to your favorite store, your favorite person or even your favorite website. It's not just a mindless buy-go, hug-go or click-go relationship. It is a complicated, emotional connection. It is what makes relationships with people and brands intoxicating. User engagement must have an equally complex emotional connection.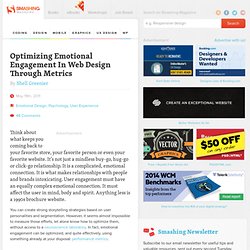 Beautiful Argyle Seamless Vector Patterns
Advertisement Almost every new client these days wants a mobile version of their website. It's practically essential after all: one design for the BlackBerry, another for the iPhone, the iPad, netbook, Kindle — and all screen resolutions must be compatible, too. In the next five years, we'll likely need to design for a number of additional inventions. When will the madness stop? It won't, of course.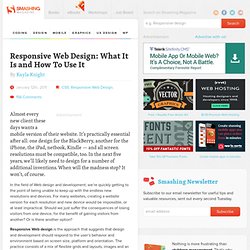 Through a combination of browser-specific CSS (2 and 3) integration and some basic styling, we've turned regular old images into cool looking polaroid style images—with no additional markup to show the text. Using the Title Attribute Instead of adding additional markup (more headings or paragraphs), we've opted to reuse the content within the title attribute of the surrounding anchor tag. Since it's good practice to use proper title text, and it's really freaking cool to do stuff with just CSS. Note: this is from the CSS2.1 spec, but browsers haven't implemented it fully.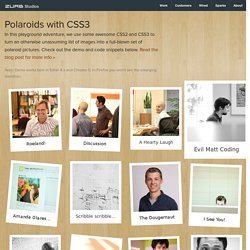 Alsacréations imagine et construit des sites utilisables et attractifs qui mettent l'accent sur la lisibilité, la rapidité et l'accessibilité grâce aux standards web envie d'un site web Le web c'est aussi de nouvelles applications en HTML5 pour plus d'interactivité et d'usages communiquants en temps réel. prenez le contrôle Spécialistes reconnus de l'accessibilité numérique pour le web, nous avons à coeur de rendre les sites utilisables par tout un chacun, quel que soit le handicap.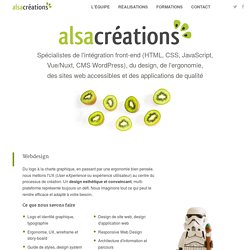 So many articles explain how to design interfaces, design graphics and deal with clients. But one step in the Web development process is often skipped over or forgotten altogether: content planning . Sometimes called information architecture, or IA planning, this step doesn't find a home easily in many people's workflow. But rushing on to programming and pushing pixels makes for content that looks shoehorned rather than fully integrated and will only require late-game revisions. Your New Project: How It Goes All Too Often
Advertisement They say the first bite is taken with the eye. If so, these appetizing restaurant websites succeed in whetting our appetites, inviting us to a savoury next bite. In these designs, color scheme and introductory copy show vastly different aspects of the restaurant experience. Moody warm tones create atmosphere, vibrant greens underscore freshness, and earthy colors communicate a relaxed, friendly attitude.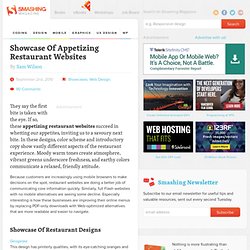 Showcase Of Appetizing Restaurant Websites - Smashing Magazine
Cascade Brewery Co – Brew by Feel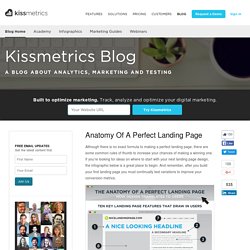 Although there is no exact formula to making a perfect landing page, there are some common rules of thumb to increase your chances of making a winning one. If you're looking for ideas on where to start with your next landing page design, the infographic below is a great place to begin. And remember, after you build your first landing page you must continually test variations to improve your conversion metrics. via Formstack View an enlarged version of this Infographic »
Drop shadow with CSS for all web browsers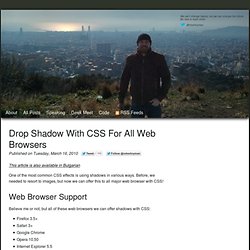 This article is also available in Bulgarian One of the most common CSS effects is using shadows in various ways. Before, we needed to resort to images, but now we can offer this to all major web browser with CSS!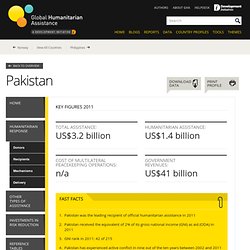 Pakistan is prone to natural disasters and has suffered a series of major disaster events in the last decade. In 2005 severe flooding affected seven million people and an additional five million were affected by the Kashmir earthquake, while flooding in 2010 affected more than 20 million people. Parts of Sindh Province and Balochistan, still recovering from the 2010 floods, were again flooded in 2011, displacing 1.8 million people. Pakistan is also affected by regional and domestic instability.
Pakistan | Global Humanitarian Assistance