Companies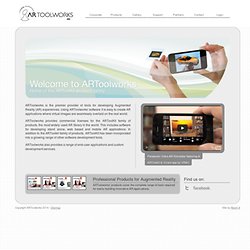 ARToolworks is the premier provider of tools for developing Augmented Reality (AR) experiences. Using ARToolworks' software it is easy to create AR applications where virtual images are seamlessly overlaid on the real world. ARToolworks provides commercial licenses for the ARToolKit family of products, the most widely used AR library in the world. This includes software for developing stand alone, web based and mobile AR applications.
NEW: You Can Now Download Layar for Google Glass Engage with your audience and stand out from the crowd by connecting print with the online world. Learn more about interactive print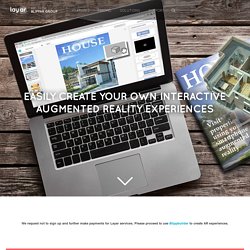 Obvious Engine
FLARManager: Augmented Reality in Flash | transmote speaks...
what is this? FLARManager is a lightweight framework that makes it easier to build augmented reality applications for Flash. It is compatible with a variety of tracking libraries and 3D frameworks (listed below), and provides a more robust event-based system for managing marker addition, update, and removal. It supports detection and management of multiple patterns, and multiple markers of a given pattern. Supported tracking libraries include: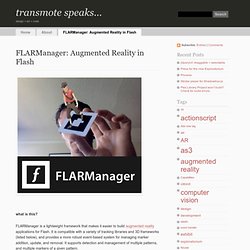 Latest News December 16th 2013 - shangoo: Augmented Weather Forecasts Inglobe Technologies has just announced the release of "shangoo", the first Augmented Reality Weather App.
|Home| .:: Inglobe Technologies ::.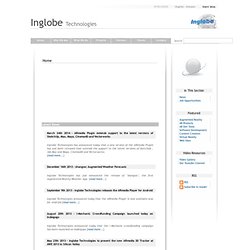 LinceoVR — Seac02 s.r.l.
You don't need special knowledge to be a pioneer. All by yourself, in few minutes and low budget you can realize a memorable interactive product experience. You can make it happen in retail space, in a fair or in your website. LinceoVR is the authoring tool that enables you to create bespoke on & off line scenario showing products in new digital ways. Through its drag & drop user interface, everyone can deliver the ultimate Microsoft Kinect – based Virtual Mirror and the compelling interactive Product Configurator. Get the trial and test it for your company!