Augmented Reality
Google Heads-Up Display Glasses Are Coming by the End of 2012
Google plans to launch glasses with a heads-up display by the end of 2012, the New York Times reports citing sources familiar with the matter.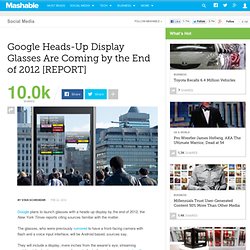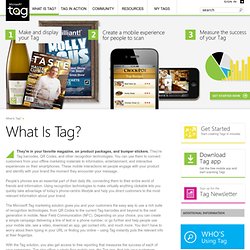 What Is Tag? | Microsoft Tag
They're in your favorite magazine, on product packages, and bumper stickers.
Attention, shoppers. IBM has unveiled an augmented reality mobile app that lets you pan store shelves with your smartphones to receive personalized product tips, recommendations, and coupons. The app is one more example of a creative use of augmented reality, which blends digital data with real-world imagery.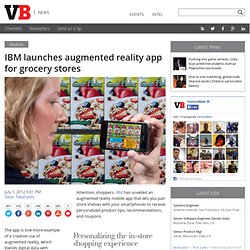 IBM launches augmented reality app for grocery stores
Second-Screen Engagement: The Marketer's Holy Grail?
One of the biggest advertising buzzwords to emerge out of the digital era — "engagement" — has a lot of loaded implications. In an advertiser's ideal world, engagement would be as natural as breathing — inviting a potential consumer to shift from brand familiarity to brand interactivity, inching toward the point of purchase or, even better, the level of word-of-mouth ambassador.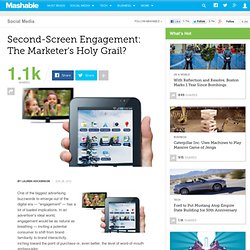 Google Heads-Up Display Glasses Are Coming by the End of 2012
Efficient Communication The visualization of virtual products or production facilities in their "natural" environment creates a vivid communication platform.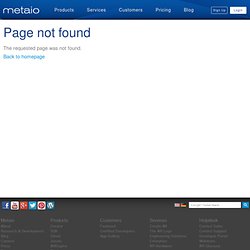 Engineer
adidas Originals: 3D Neighborhood
Challenge Using Augmented Reality technology, the adidas Originals Neighborhood pops-out of a real-world collection of sneakers. The environment is a virtual recreation of the Neighborhood setting which is the backdrop of the brand's 2010 Celebrate Originality advertising campaign.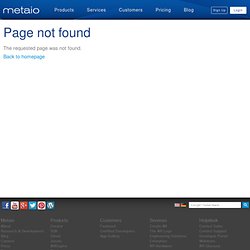 Black Eyed Peas: BEP360 mobile app
Challenge Together with Futurity Ventures and will.i.apps, a new media company focused on delivering entertainment applications for mobile devices, metaio augmented the new Black Eyed Peas album cover, booklet images, and promotional posters distributed for the album's launch with 3D holograms of The Black Eyed Peas. This experience creates a completely new technique for digital media marketing.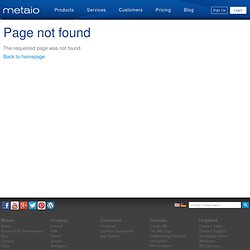 How augmented reality is an opportunity for developers (Inside Apps) | Mobile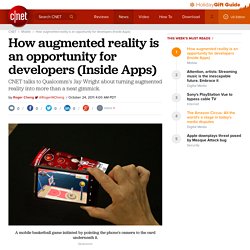 A mobile basketball game initiated by pointing the phone's camera to the card underneath it. (Credit: Qualcomm) Augmented reality in smartphones is just getting started.
The Vuforia platform enables augmented reality (AR) app experiences that are best in class and creative beyond definition.