Mi shit
Harnessing Entrepreneurial Manic-Depression: Making the Rollercoaster Work for You. The sky is falling!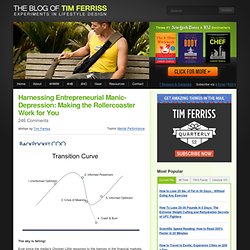 Ever since the media's Chicken Little response to the tremors in the financial markets, I've felt like shouting from the rooftops "now you know how it feels to be an entrepreneur!" I just lost 9% overnight?! Startup Advice. How New Ideas Almost Killed Our Startup. Odysseus resisting the Sirens Vinicius Vacanti is co-founder and CEO of Yipit.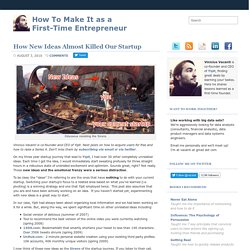 Next posts on how to acquire users for free and how to raise a Series A. Don't miss them by subscribing via email or via twitter. On my three year startup journey that lead to Yipit, I had over 30 other completely unrelated ideas. The Strategy Trap: Why focusing too much on strategy could be ki. "They were worried that I would get bogged down in wanting to do things, not just create strategy."- David Polinchock / @lbbinc One of the topics covered during the #LikeMinds Summit this past weekend was precisely this: The chasm between strategy and execution, especially as businesses struggle to understand how to leverage, integrate and operationalize Social Communications (what you do with social media platforms) in the coming 6-24 months.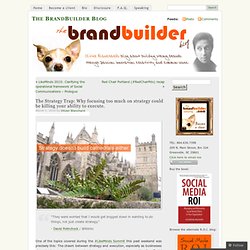 Unfortunately, because the C-suite tends to look to itself when it comes to "strategic masterminding," the focus too often shifts from execution at the customer level (the most important thing a business should be focusing on on) to… being the guy who came up with the game-changing strategy that will secure more funding and increase influence within the organization.
When this happens, strategy becomes a product, and that's bad. Strategy isn't a product. Strategy exists mostly in support of execution. A Compilation of the Web's Best Advice for Entrepreneurs. Transition-curve-slide1.jpg (JPEG Imagen, 720x540 pixels)
---