Food
Top Secret Recipes | Restaurant and Brand Name Recipes
Backpacking Food for the Soul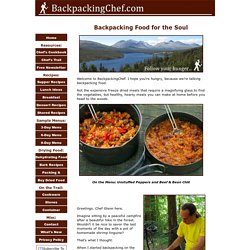 Pull up a stump. We're talking backpacking food. Not the expensive freeze dried meals that require a magnifying glass to find the vegetables, but healthy, hearty meals made at home before you head to the woods. On the Menu: Unstuffed Peppers and Beef & Bean Chili Greetings.
Lightened Loaded Potato Soup | Handle the Heat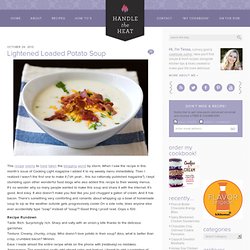 This recipe seems to have taken the blogging world by storm. When I saw the recipe in this month's issue of Cooking Light magazine I added it to my weekly menu immediately. Then I realized I wasn't the first one to make it ("oh yeah… this isa nationally published magazine").