Internet Marketing Blogs
John Wooden, the greatest basketball coach ever, never talked to his teams about winning.
The SEO Success Pyramid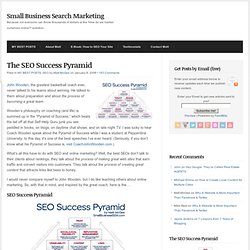 Below are 21 ideas for offers that can help dramatically increase the size of your email list and lead conversion volume.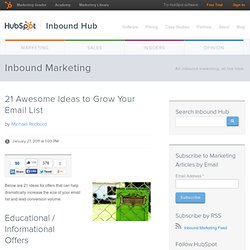 21 Awesome Ideas to Grow Your Email List
10 Steps To Writing Better Web Content | Springboard SEO
Your Web content is in a constant battle against a number of variables competing for your readers' attention: A link to another website, the back button, their task at hand, the size of their monitor, the number of hours in the day. For those reasons and many others, it's crucial to give your readers easy access to the information they want, without making them think, and without getting in their way with marketese and fluff. Here are some of the most useful guidelines I've come to appreciate in my quest to continually improve my content writing. 1.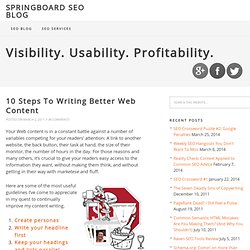 Number Crunchers: Who Lost In Google's "Farmer" Algorithm Change?
On Thursday, Google announced a major change to its search algorithm, designed to weed out shallow and low-quality content from its top search results. Content farms were seen by many as the target. Were they hit?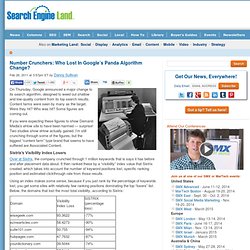 Note: The three #'s mark the end of the press release.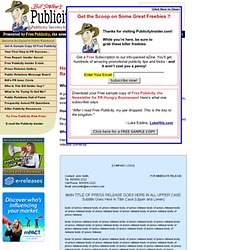 Publishing your press releases online can provide valuable inbound links, drive traffic and increase your chance of being found by the search engines. It can also be a complete waste of time. We have experimented using many of the services and other ways of getting press coverage and this is what we have learned: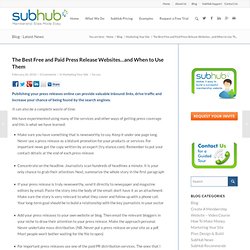 The Best Free and Paid Press Release Websites...and When to Use Them - Membership Software from SubHub - Membership Site Experts
Is Your Business Still Chasing Google?
Posted by Doriano "Paisano" Carta in WebDesign. Tags: code, hcard, WebDesign trackback I've always hated the fact that we still, for the most part, have to manually input contact information from a website that we want to keep in our address book.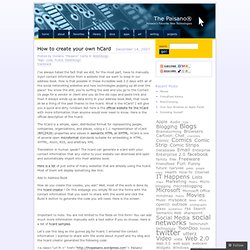 How to create your own hCard « The Paisano®
If you know me, you know I'm a very visual person.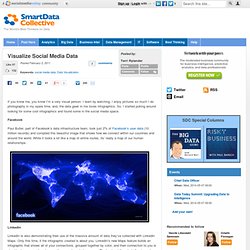 Visualize Social Media Data | Smart Data Collective
B2B Content Strategy, Content Marketing Solutions & B2B Social Media
Deana Goldasich | Engage365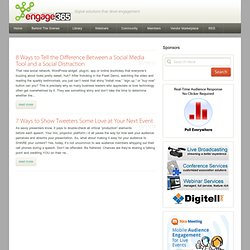 That new social network, WordPress widget, plug-in, app or online doohickey that everyone's buzzing about looks pretty sweet, huh? After frolicking in the Flash Demo, watching the video and reading the sparkly testimonials, you just can't resist that shiny "install now," "sign up," or "buy now" button can you? This is precisely why so many business leaders who appreciate or love technology often get overwhelmed by it. They see something shiny and don't take the time to determine whether the... read more As savvy presenters know, it pays to double-check all critical "production" elements before each speech.