WebBuilding
Login todayweekmonthyear Float UI & UX: Differences, Evolution & What Is to Come Show Summary | Posted by bogdan2211 1 day 18 hours ago | Category: Graphic Design It's hard to make your product stand out.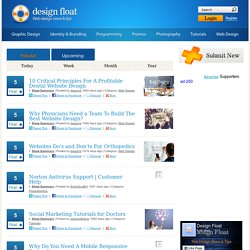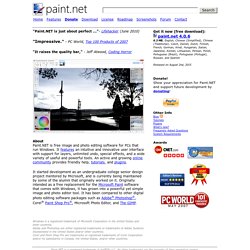 "Paint.NET is just about perfect ..."- Lifehacker (June 2010) "Impressive." - PC World, Top 100 Products of 2007
Ten New Things to Consider When Building Apps Today It used to be that the big decisions centered on whether to do a web application or a desktop application. Today the decisions have gotten crazy. Not only do you have to consider web, desktop, or mobile, you are still left with a variety of devices and form factors your application should support. Here are ten different things that you should consider when building modern applications today.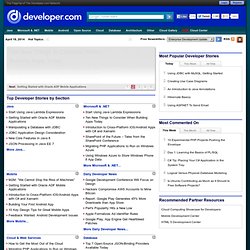 Redirect Scripts
October 1, 1997 Users don't read Web pages, they scan. Highlighting and concise writing improved measured usability 47-58%. Marketese imposed a cognitive burden on users and was disliked.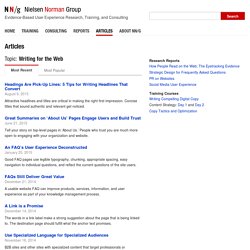 About the CSS Layout Generator The CSS Layout Generator was first released by Tony Aslett in October 2003, since then over 871,000 layouts have been generated. Updated in November 2010, HTML5 doctype can now be selected and a simple HTML5 template with appropriate tags will be created. Other HTML and XHTML doctypes are still available.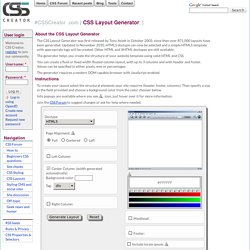 s t e n c i l r y . -- it's cooler than you.