WebBuilding
Redirect Scripts
Many of the articles listed on this page summarize findings from the Nielsen Norman Group's research about how users read on the web, and how authors should write their web pages.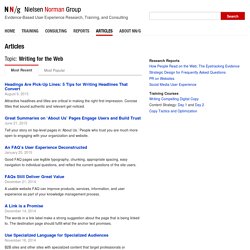 About the CSS Layout Generator The CSS Layout Generator was first released by Tony Aslett in October 2003, since then over 871,000 layouts have been generated. Updated in November 2010, HTML5 doctype can now be selected and a simple HTML5 template with appropriate tags will be created. Other HTML and XHTML doctypes are still available.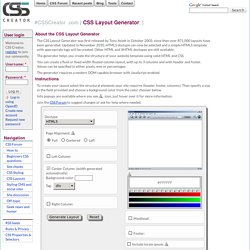 s t e n c i l r y . -- it's cooler than you.