Management
Darwin - Information for Executives - darwinmag.com - from IDG. | Business Blogs - RSS Feeds - Business Case Studies | Business. Soundview Executive Book Summaries:Business Book Summaries in au. The 10 Secrets of a Master Networker. Keith Ferrazzi enters your life like a circus coming to town -- the two ringing cell phones, the two PalmPilots, the multiple conversations in which he seems to be listening and talking simultaneously.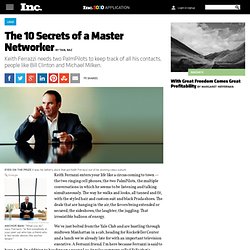 The way he walks and looks, all tanned and fit, with the styled hair and custom suit and black Prada shoes. The deals that are hanging in the air, the favors being extended or secured, the sideshows, the laughter, the juggling. Mind Tools - Career Training, Management Training, Leadership Sk. TikiWiki : GettingThingsDoneOnwikidPad. Seth's Blog. The connection economy is based on generosity.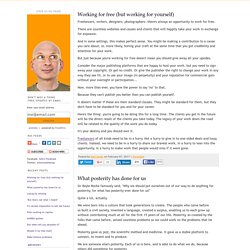 After all, why would someone want to connect to a selfish organization? But the critical need for generosity as an element of our new economy is easy to get lost because it leads to the question, "what is generosity?" The obvious answer, I think, is the wrong one. Generosity is not merely giving a discount, or giving what you make away or creating a race to the bottom. Marc's Outlook on Productivity. Wow!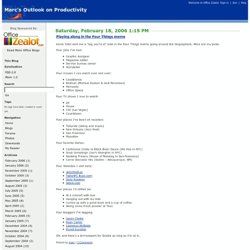 I know it's been kind of spotty here at Marc's Outlook these past few months. I've been a busy boy - lots of writing projects, a tremendous amount of activity going on at the day job, blogging over at Weblogs, Inc., the holidaze - it all adds up. Two nice things have happened recently that I'm really very pleased about. Schopeng.<br>htm: Thirty - Eight Ways to Win an Argument,
---