Management
Darwin - Information for Executives - darwinmag.com - from IDG
Soundview Executive Book Summaries:Business Book Summaries in au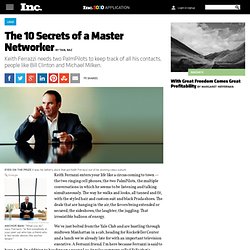 Keith Ferrazzi needs two PalmPilots to keep track of all his contacts, people like Bill Clinton and Michael Milken. Amanda Friedman EYES ON THE PRIZE It was his father's pluck that got Keith Ferrazzi out of his working-class suburb.
The 10 Secrets of a Master Networker
TikiWiki : GettingThingsDoneOnwikidPad
Most people, most of the time, aren't creative, generous or willing to stand up and contribute worthwhile work to the community.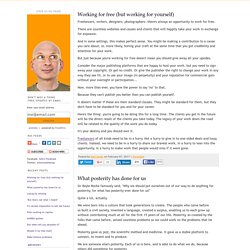 What's the next action - A weblog about Getting Things Done
Wow!
Marc's Outlook on Productivity