Firefox
Everybody's favorite open-source browser, Firefox, is great right out of the box.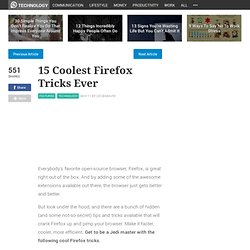 Gmail Signature Float – Userscripts.org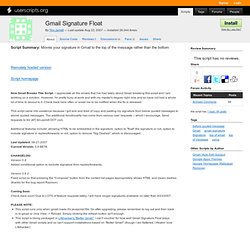 Script Summary: Moves your signature in Gmail to the top of the message rather than the bottom New Gmail Breaks This Script - I appreciate all the emails that I've had lately about Gmail breaking this script and I am working on a solution.
Gmail Craze: 30 + Tools and Hacks for Gmail » MakeUseOf.com
All for Gmail: handy Firefox extensions, best Greasemonkey scripts, some desktop tools and lots of useful tips. Take this Gmail thingie to another level. Enjoy ;-)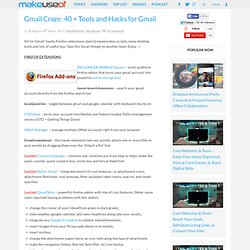 The page you are looking for might have been removed, had its name changed, or is temporarily unavailable.
61 Resources on Best Firefox Extensions for Power Users - Listib
Jesse's Bookmarklets Site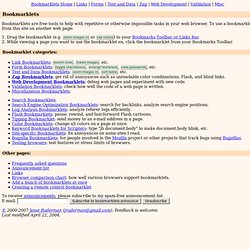 Bookmarklets
Bookmarklets for Zapping Annoyances
Bookmarklets for Zapping Annoyances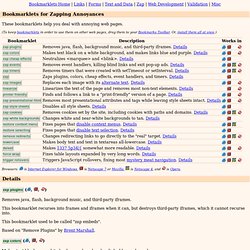 From Monket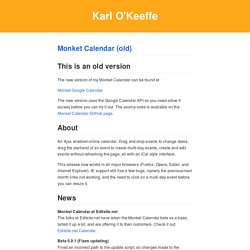 Calendar - Wiki - monket.net