Foooooooood
24 Hours of Ramen Recipes - Seattle News - Voracious
Cupcake-Stuffed Strawberries! Make them for your Mom, make them for a party, or make them for National Strawberry Month.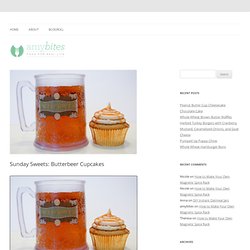 Welcome to a very special edition of Sunday Sweets! If you're new to this blog, let me explain. Sunday Sweets is a series I do every few weeks to share super indulgent recipes that wouldn't otherwise be featured amongst my healthy, everyday eating recipes. Most days you'll see healthy fare here, but we all need some sweets now and then, right? Onto the good stuff! Unless you are a Harry Potter nerd like myself, this post may require a bit of explanation.
Fill a 2-quart saucepan three fourths full with salted water and bring to a boil. Add rice and boil, uncovered, stirring occasionally, until al dente, about 25 minutes. Drain rice in a colander and rinse under cold running water until cool. Drain rice well.
Crunchy Vegetable and Brown Rice Salad Recipe at Epicurious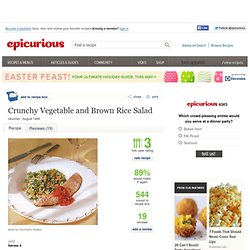 Today's GOOD Lunch soup was prepared by Amanda Ehrman and inspired by Smitten Kitchen's Black Bean Soup .
The GOOD Lunch: Black Bean Soup - Food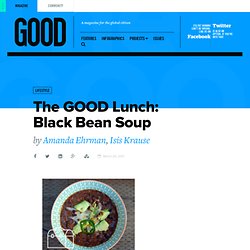 merrill says: A few weeks ago while having dinner at one of our favorite neighborhood restaurants, Stone Park Cafe, my husband and I shared one of those rare and wonderful dishes that grabs hold of your taste buds and doesn't let go. It was simplicity itself: delicately shaved raw Brussels sprouts with wisps of red onion, a light, lemony dressing spiked generously with whole grain mustard, and a generous hit of tangy Pecorino.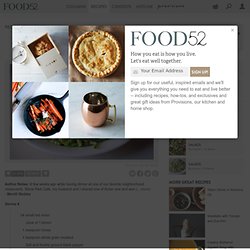 Shaved Brussels Sprout Salad with Red Onion, Lemon and Pecorino - Recipes - food52 - food community, recipe search and cookbook contests
Hot Smoked Salmon, Soba and Asian Greens Salad - Recipes - food52 - food community, recipe search and cookbook contests
A&M say: Smoking sounds so intimidating and time consuming, right? We're here to tell you it's not. You don't even need a stove top smoker.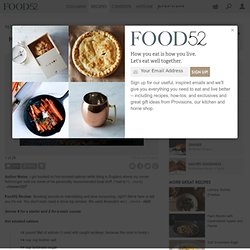 merrill says: The other week, at a restaurant near me in Brooklyn, I tried a special appetizer of roasted mushrooms and farro. It ended up being more mushroom than farro, and while I might have preferred the opposite, the synthesis of flavors was spot on. The entire dish was perfumed with parmesan, which, instead of being grated, had been crumbled into tiny pebbles.
Farro Salad with Roasted Mushrooms and Parmesan - Recipes - food52 - food community, recipe search and cookbook contests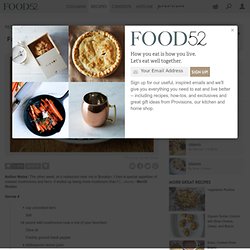 Making Fazzoletti, the Handkerchief Pasta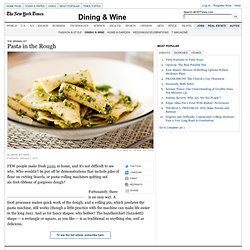 Evan Sung for The New York Times Fortunately, there is an easy way. A food processor makes quick work of the dough, and a rolling pin, which predates the pasta machine, still works (though a little practice with the machine can make life easier in the long run). And as for fancy shapes: why bother?