Pearltree6
Comment Central. ENT: The advantage of eBooks - Online column by Bob Vaillancourt. Much has been made of Amazon's decision to make its electronic book reader, Kindle2, available in Canada, and of the Sony Corporation coming out with a competing product, which it is calling the Sony Reader.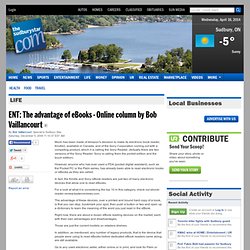 (Actually there are two versions of the Sony Reader. Sony is calling them the pocket edition and the touch edition). However, anyone who has ever used a PDA (pocket digital assistant), such as the Pocket PC or the Palm series, has already been able to read electronic books or eBooks as they are called. In fact, the Kindle and Sony eBook readers are just two of many electronic devices that allow one to read eBooks. Startpage Web Search. NSFW: Sleepless in London. It's scary outside the bubble. I'm tired.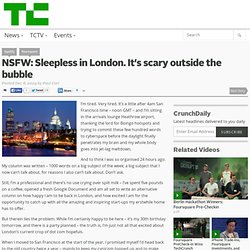 Very tired. It's a little after 4am San Francisco time – noon GMT – and I'm sitting in the arrivals lounge Heathrow airport, thanking the lord for Boingo hotspots and trying to commit these few hundred words to cyberspace before the daylight finally penetrates my brain and my whole body goes into jet-lag meltdown. And to think I was so organised 24 hours ago. My column was written – 1000 words on a big subject of the week; a big subject that I now can't talk about, for reasons I also can't talk about. Webwag. Click here to title your page! Scott Berkun. Visualisation of global air traffic - stefanwenzel's posterous. Chrome Extensions.
Welcome to Strategic Analysis. All for Good. Pageflakes. Clarity in log files. - Too-biased. Bluetile branch merged into xmonad! « xmonad. Bluetile branch merged into xmonad!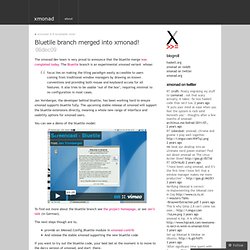 06Dec09 The xmonad dev team is very proud to announce that the bluetile merge was completed today. The Bluetile branch is an experimental xmonad variant whose: focus lies on making the tiling paradigm easily accessible to users coming from traditional window managers by drawing on known conventions and providing both mouse and keyboard access for all features. Google Chrome Extensions. Welcome to Google Chrome Plugins Source of Plugins, Themes, Add-ons and information for the Google Chrome Web Browser!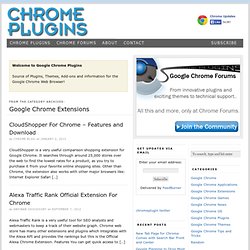 From the category archives: CloudShopper For Chrome – Features and Download by Chrome Blog on January 2, 2013 CloudShopper is a very useful comparison shopping extension for Google Chrome. Pageflakes. History[edit] Sample Pageflakes page Pageflakes was launched at the end of 2005.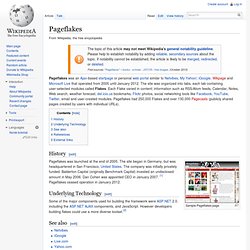 The site began in Germany, but was headquartered in San Francisco, United States.
My Yahoo! Diary Of An x264 Developer » A curious SIMD assembly challenge: Most SIMD assembly functions are implemented in a rather straightforward fashion.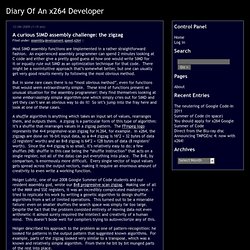 An experienced assembly programmer can spend 2 minutes looking at C code and either give a pretty good guess at how one would write SIMD for it–or equally–rule out SIMD as an optimization technique for that code. There might be a nonintuitive approach that's somewhat better, but one can usually get very good results merely by following the most obvious method. But in some rare cases there is no "most obvious method", even for functions that would seem extraordinarily simple. These kind of functions present an unusual situation for the assembly programmer: they find themselves looking at some embarrassingly simple algorithm–one which simply cries out for SIMD–and yet they can't see an obvious way to do it! So let's jump into the fray here and look at one of these cases.
12 Microblogging Tools to Consider - CIO.com - Business Technol. CIO — If you're thinking about implementing a microblogging effort for your workplace, here are 12 tools to consider.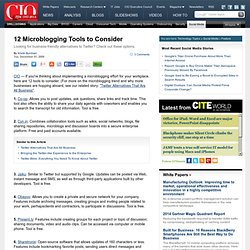 (For more on the microblogging trend and why more businesses are hopping aboard, see our related story: "Twitter Alternatives That Are All Business". 1. Co-op: Allows you to post updates, ask questions, share links and track time. Wakooz RSS news feeds and Gadgets. Personalized Start Pages to Help You Start Your Day. Start your day each morning with your own personalized start page.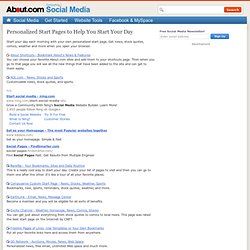 Get news, stock quotes, comics, weather and more when you open your browser. About Shortcuts - Bookmark About's News & FeaturesYou can choose your favorite About.com sites and add them to your shortcuts page. Then when you go to that page you will see all the new things that have been added to the site and can get to them easily. AOL.com - News, Stocks and SportsCustomizable news, stock quotes, and sports. Backflip - Your Bookmarks, Sites and Daily RoutineThis is a really cool way to start your day.
---