Internet soft
Photo editor online - Pixlr.com edit image
Fetch from download sites and stream them immediately
10 Minute Mail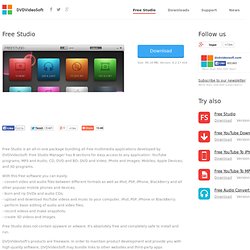 Free software: video converter, ipod converter, mp4 converter
by Cimo Ben Thank you much for your hard work and for providing high quality programs for free. I myself a programer (obsessed by perfection) and you guys ROCK at all levels ! Keep it up. by Xing G This is the best software I have ever used!
Tucan Manager - Homepage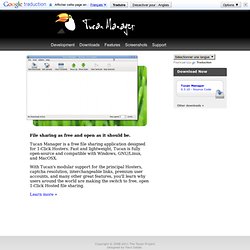 File sharing as free and open as it should be. Tucan Manager is a free file sharing application designed for 1-Click Hosters. Fast and lightweight, Tucan is fully open-source and compatible with Windows, GNU/Linux, and MacOSX. With Tucan's modular support for the principal Hosters, captcha resolution, interchangeable links, premium user accounts, and many other great features, you'll learn why users around the world are making the switch to free, open 1-Click Hosted file sharing. Learn more »
Light Image Resizer – ObviousIdea's best seller, Millions of images have been resized ! - as previously called 'VSO Image Resizer' Try our ObviousIdea free image resizer and image converter software.
Free Image Resizer Software, Import organize resize photo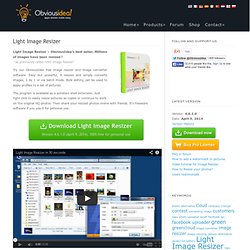 Skip to main content About Notepad++ is a free (as in "free speech" and also as in "free beer") source code editor and Notepad replacement that supports several languages. Running in the MS Windows environment, its use is governed by GPL License.
Notepad++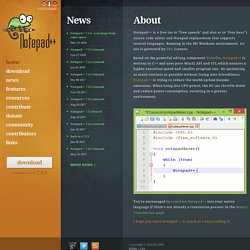 FileDownloader: Скачивай без премиум с Depositfilies, Letitbit, Neload, Badongo, Vip-file, Uploading, filefactory, megarotic, megaporn, megaupload.
oron downloader, rapidshare downloader, extabit downloader, filepost downloader, turbobit downloader, uploaded downloader, letitbit downloader, netload downloader, hotfile downloader, depositfiles downloader, filefactory downloader, rapidgator downloader, vip-file downloader, download oron premium, bitshare downloader, oron download manager, extabit download manager, turbobit download manager, letitbit download manager, depositfiles download manager, rapidgator download manager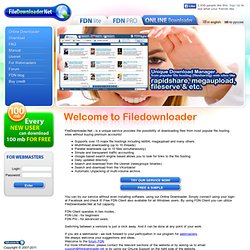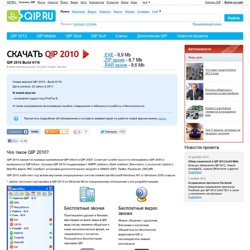 QIP 2010 является прямым преемником QIP Infium и QIP 2005. Сочетает в себе простоту интерфейса QIP 2005 и возможности QIP Infium. Сегодня QIP 2010 поддерживает XMPP (Jabber), Gtalk (Jabber), Вконтакте, LiveJournal (Jabber), Mail.Ru Agent, IRC (требует установки дополнительного модуля) и XIMSS (SIP), Twitter, Facebook, OSCAR. QIP 2010 работает под всеми версиями операционных систем семейства Microsoft Windows NT от Windows 2000 и выше.
Скачать QIP 2010
FileZilla - The free FTP solution
Welcome to the homepage of FileZilla, the free FTP solution. Both a client and a server are available. FileZilla is open source software distributed free of charge under the terms of the GNU General Public License Support is available through our forums, the wiki and the bug and feature request trackers.