Hacking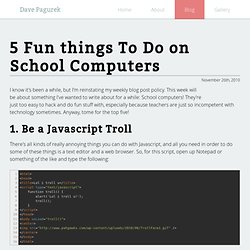 November 26th, 2010 I know it's been a while, but I'm reinstating my weekly blog post policy. This week will be about something I've wanted to write about for a while: School computers! They're just too easy to hack and do fun stuff with, especially because teachers are just so incompetent with technology sometimes.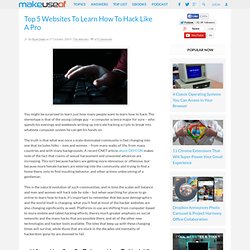 Whether you're a college student, a middle-aged networking guru or a wife and mother fascinated by the world of online games – everyone occasionally comes across a situation where some form of hacking would make life a whole lot easier. Maybe you've lost the license that came with your legitimate software package that you paid for. Maybe you want to make a backup copy of your favorite DVD movie, but there's copy-protection encoded onto the disk. Or maybe you're just stuck on a popular online game and you want to know if there are any hacks available to level up in the game without the required effort. Whatever your specific needs or situation – I'm not here to judge.
Ever get a sudden, inexplicably irresistible desire for karaoke? Maybe you like the music of a song but can't stand the lead singer? Here's how to use remove the vocals from most music tracks in a few simple steps. How It Works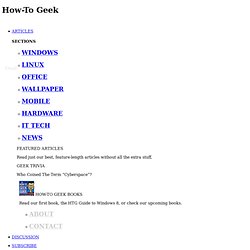 Getting Links from the Top 50 Domains | TheGoogleCache: Search Engine Marke...
What is the "Invisible Web", a.k.a. the "Deep Web"? The "visible web" is what you can find using general web search engines . It's also what you see in almost all subject directories .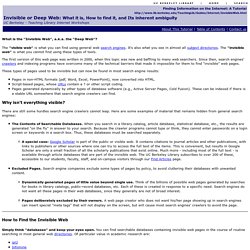 Support - iPod Tutorials - Beyond the Basics
The web is a generally free place, but some sites and services want to make it annoying to navigate and enjoy. Stream any video you'd like, see the sites you need, and get at services you thought were down with these tips. Photo by chidorian .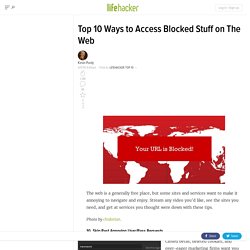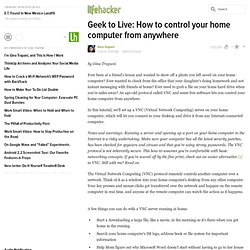 Geek to Live: How to control your home computer from anywhere stories - Lifehacker
by Gina Trapani Ever been at a friend's house and wanted to show off a photo you left saved on your home computer? Ever wanted to check from the office that your daughter's doing homework and not instant messaging with friends at home? Ever need to grab a file on your home hard drive when you're miles away? An age-old protocol called VNC and some free software lets you control your home computer from anywhere.
From Wired How-To Wiki Illustration by Lab Partners Your laser pointer could be doing so much more than highlighting PowerPoint slides and blowing your cat's mind. It could be sculpting ice, sparking campfires, or searing one bad mofo on your leather jacket.