Diet
Get flash to fully experience Pearltrees
Chocolate Magnesium Raw nuts and seeds, legumes, fruits
Are you annoyed by people who seem to enjoy exercise? What about people who eat healthfully with little effort? Why is it so easy for them and such a struggle for you? One simple reason could be time. The longer you follow healthy behaviors, the easier they become and the best part is, you actually start to enjoy them.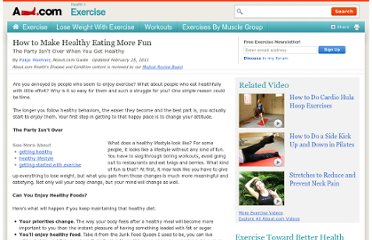 Healthy eating tip 1: Set yourself up for success To set yourself up for success, think about planning a healthy diet as a number of small, manageable steps rather than one big drastic change. If you approach the changes gradually and with commitment, you will have a healthy diet sooner than you think. Simplify.
2:00AM Doctor Who: The Compan... Doctor Who: The Compan... As the Doctor's newest companion, Clara Oswald, steps into the TARDIS, take a look back at previous companions.