Wireframing
This article was written in 2009 and remains one of our most popular posts. If you're keen to learn more about wireframing, you may find this recent article on free online wireframing tools of great interest.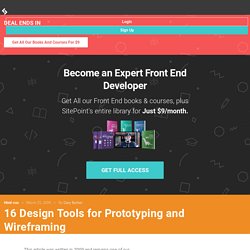 Back in the 1990s, when wireframing was a niche activity, you were pretty much limited to Visio or Illustrator.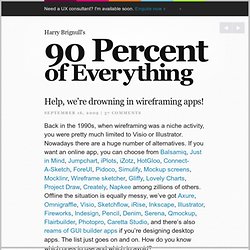 Help, we're drowning in wireframing apps!- 90 Percent of Everything
An Informal Tool For Early Stage Web Site and UI Design DENIM is a system that helps web site designers in the early stages of design. DENIM supports sketching input, allows design at different refinement levels, and unifies the levels through zooming.