Creating New Themes
Get flash to fully experience Pearltrees
Affiliate Marketing Blog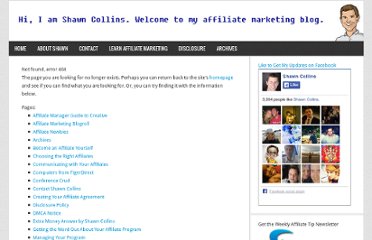 Want to know the secret of having a custom WordPress Theme just like the coding and design experts— without having to create your own custom WordPress Theme? Are you a WordPress site developer wanting to significantly cut your development time by using your own WordPress Theme Framework?
Problem: You've finally found a theme you like but you want to modify it. The modifications are pretty simple but what happens when you want to upgrade the theme?
The information in this guide may not be up to date with the current version of Thematic.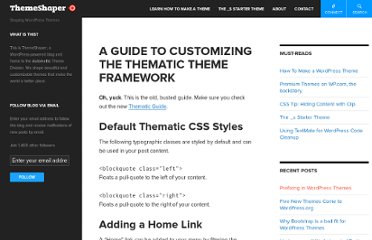 Update: We've created a second edition of this popular tutorial! It contains updated code samples, coverage of the latest theme development techniques, and more. Check it out at The ThemeShaper WordPress Theme Tutorial: 2nd Edition .