Creating New Themes
How to use a different layout for a certain page?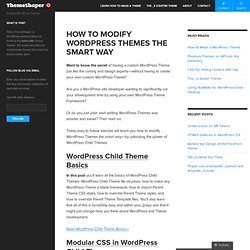 How To Modify WordPress Themes The Smart Way
Want to know the secret of having a custom WordPress Theme just like the coding and design experts—without having to create your own custom WordPress Theme? Are you a WordPress site developer wanting to significantly cut your development time by using your own WordPress Theme Framework?
WPLover | WordPress Theme Design and Development
How To Protect Your WordPress Theme Against Upgrades
Problem: You've finally found a theme you like but you want to modify it. The modifications are pretty simple but what happens when you want to upgrade the theme?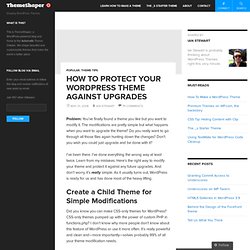 Oh, yuck.
Theme Filters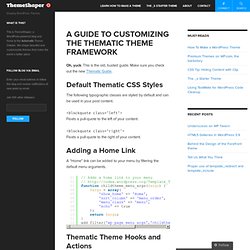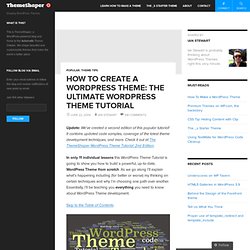 Update: We've created a second edition of this popular tutorial! It contains updated code samples, coverage of the latest theme development techniques, and more. Check it out at The ThemeShaper WordPress Theme Tutorial: 2nd Edition.