Beauty
15 Natural Beauty Recipes Using Everyday Foods. 2.)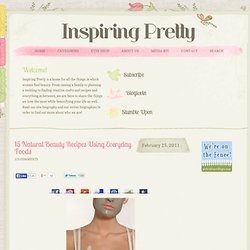 Coffee Grounds in Conditioner This one is really simple. Instead of throwing old coffee grounds away, toss them into your conditioner to make your hair extra shiny. That's all it takes! Gradient - StumbleUpon. Blend the edges with a fluffy brush in small, circular motions - or just use your finger.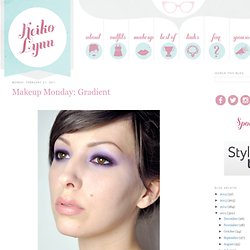 Blend the edges into the lighter color. Blend the edges of the darkest color into the medium color - this should look like a seamless gradient. TIP: UD and MAC shadows (along with many others) have amazing pigmentation, but if you can't get the same intensity from your shadow, use a wet brush to apply. Go over the edges with a dry brush and dry shadow to blend. How To Clean Makeup Brushes: 3 Easy Steps For Cleaner, Healthier Makeup Free... You wouldn't wash your face with the same washcloth for weeks on end, yet few of us think twice about swiping that same blush brush or powder sponge over our faces time and time again.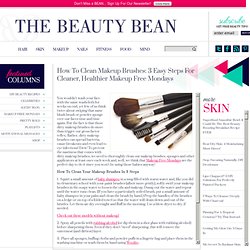 But the fact is that those dirty makeup brushes do more than trigger our gross factor reflex. Rather, dirty makeup brushes can spread bacteria, cause breakouts and even lead to eye infections! Eww! How to Grow Your Hair | hiphopsideproject. When I was little, maybe 5 years old, my mum took me to the hair dressers and told them to give me what can only be described as a boy haircut.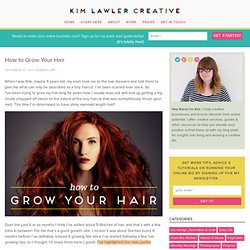 I've been scarred ever since. So I've been trying to grow my hair long for years now, I usually wuss out and end up getting a big chunk chopped off (never to the extent of the boy haircut that was surreptitiously thrust upon me!). This time I'm determined to have shiny mermaid length hair!! Over the past 6 or so months I think I've added about 5-6inches of hair, and that's with a few trims in between. For me that's a good growth rate, I reckon it was about 3inches every 6 months before!
Easy Cat Eyeliner Tutorial. Cat eyeliner has got to the most unpredictable thing in makeup.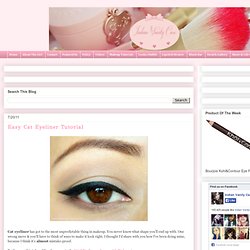 You never know what shape you'll end up with. One wrong move & you'll have to think of ways to make it look right. I thought I'd share with you how I've been doing mine, because I think it's almost mistake-proof. DIY - MAKE YOUR OWN WAX FOR HAIR REMOVAL - Fashion + Beauty on Shine - StumbleUpon. I was chatting with someone on my flight back from my vacation.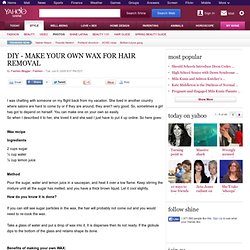 She lived in another country where salons are hard to come by or if they are around, they aren't very good. So, sometimes a girl has got to depend on herself. How to Get Rid of Things. Tips & Tricks - Beauty Secrets. How to: pore strips | Petit Elefant. You know those Biore pore strips you buy at the drugstore for about $12 a pop? Yeah, those. Today I'm going to teach you how to make your own homemade pore strips. Antique MAC pigment look | Makeup Geek – Tips, Video Tutorials, Reviews, & More! Yikes, your browser doesn't support JavaScript or it's disabled.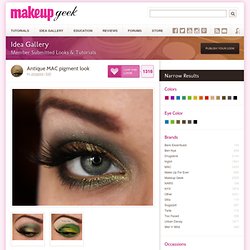 Please be aware that certain functionality will be missing and some aspects of the site may be broken. Idea Gallery Member Submitted Looks & Tutorials Contributor: Jangsara:
---