Tech/Apps/Freeware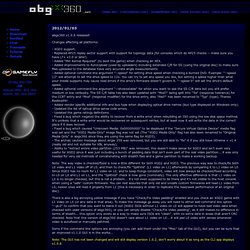 abgx360 v1.0.6 released! Changes affecting all platforms: - XGD3 support. - Replaced AP25 replay sector support with support for topology data (for consoles which do AP25 checks -- make sure you have LT+ v3.0 or later). - Added "Min Kernel Required" (to boot the game) when checking an XEX. - Added improvements to AutoUpload (used by uploaders) including extended C/R for SS (using the original disc) to make sure files uploaded to the database have very accurate angle measurements. - Added optional command line argument "--speed" for setting drive speed when checking a burned DVD. Example: "--speed 12" will attempt to set the drive speed to 12x. You can try to set any speed you like, but setting a speed higher than what your media supports may cause read errors if the drive's firmware doesn't govern it.
abgx360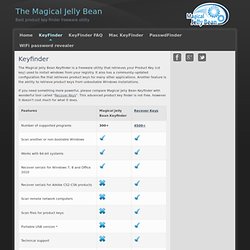 The Magical Jelly Bean Keyfinder is a freeware utility that retrieves your Product Key (cd key) used to install windows from your registry. It also has a community-updated configuration file that retrieves product keys for many other applications. Another feature is the ability to retrieve product keys from unbootable Windows installations. If you need something more powerful, please compare Magical Jelly Bean Keyfinder with wonderful tool called "Recover Keys". This advanced product key finder is not free, however it doesn't cost much for what it does.
AutoGK Homepage - THE tool for XviD / DivX conversion - Downloads
DVDFab DVD & Blu-ray Copy, DVD Ripper, Blu-ray Ripper Software. Copy DVD, DVDR, Blu-ray Disc to PSP, or iPad/iPhone/iPod. Copy Blu-ray to BD-R, MKV, or Hard Drive.
Alternative software and apps to your PC (Windows, Linux), Mac, iPhone, Android, Web/Online and other platforms.
foobar2000 is an advanced freeware audio player for the Windows platform. Latest news First, a big thank you to everyone who supported the foobar2000 mobile project so far. The foobar2000 mobile entry has been removed from kickstarter.com due to low popularity - only about 0.1% of the visitors actually supporting the project rather than the 1% we were hoping for; at this rate, donations made via kickstarter.com would never reach us as the lowest goal would not be hit. You can still support the project via our page directly - mobile.foobar2000.com.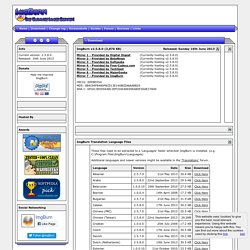 These files need to be extracted to a 'Languages' folder wherever ImgBurn is installed. (e.g. C:\Program Files\ImgBurn\Languages) Additional languages and newer versions might be available in the 'Translations' forum. (*) If you want to have a go at translating ImgBurn into your own language, download the base file and follow the translation guide on the forum.You *MUST* also take a look at the pinned topics in the 'Translations' forum for important information regarding updates to the base file.
The Official ImgBurn Website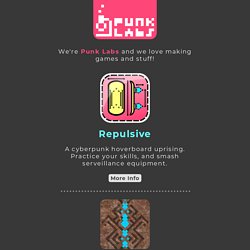 What is it? RocketDock is a smoothly animated, alpha blended application launcher. It provides a nice clean interface to drop shortcuts on for easy access and organization. With each item completely customizable there is no end to what you can add and launch from the dock. Now with added Taskbar support your minimized windows can appear as icons on the dock. This allows for better productivity and accessibility.