Musique
BBC Radio - Programmes categorised as Music, Available now
DJ Makala "Baile Caribbean Latin Beats Mix" by DJ Makala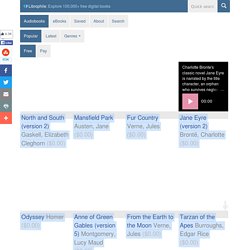 What is Librophile.com? Librophile.com (beta) offers a simple interface for finding completely legal free audiobooks and eBooks. You can browse the latest books, search by keywords or choose more broadly by genre or language. You can often listen to chapters online, download a whole book, play a sample or subscribe using iTunes. Librophile.com is available on both desktop and mobile and our ultimate aim is to provide a one stop shop for all the audiobook and eBooks out there.
Programme per day
Videos | The Dedicated Nothing
Harmonium - Histoires sans paroles 2/2
Schedule - Smalls Jazz Club
Cuando tenía diez años mis héroes eran mayormente héroes de ñoño: científicos, compositores, próceres, escritores y personajes ficticios como Hawkings, Mozart, Salgari, Atreyu y Huckleberry Finn. Ese panteón de personalidades prolijas cambió cuando vi por primera vez en la tele a Bruce Springsteen vestido como un pandillero sobre el escenario del estadio de River Plate. Estaba saltando y gritando con una campera de jean con las mangas cortadas, divirtiéndose y apasionándose con sus propias canciones.
Pixie Radio | Difusión de música independiente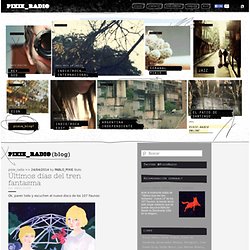 We're young enough to say this has gotta be the good life. | makruse |... - StumbleUpon
Clapity Click Clap! | crisics | 8tracks