Nutrition
1. Artery Crust Judging by the label, Marie Callender's (16.5 oz) Chicken Pot Pie has "only" 520 calories, 11 grams of saturated fat, and 800 mg of sodium. But look again. Those numbers are for only half a pie.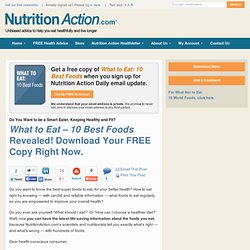 The Healthy Eating Plate, a visual guide that provides a blueprint for eating a healthy meal, was unveiled today by nutrition experts at Harvard School of Public Health (HSPH) in conjunction with colleagues at Harvard Health Publications. Similar to the U.S. government's MyPlate, the Healthy Eating Plate is simple and easy to understand — and it addresses important deficiencies in the MyPlate icon.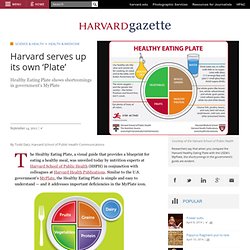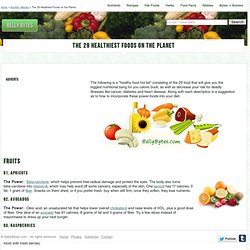 The following is a "healthy food hot list" consisting of the 29 food that will give you the biggest nutritional bang for you caloric buck, as well as decrease your risk for deadly illnesses like cancer, diabetes and heart disease.
Quick Appetizer Recipes - 10-Minute Appetizers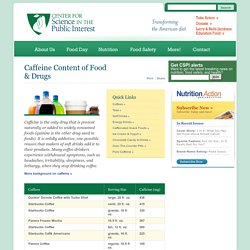 Caffeine is the only drug that is present naturally or added to widely consumed foods (quinine is the other drug used in foods). It is mildly addictive, one possible reason that makers of soft drinks add it to their products. Many coffee drinkers experience withdrawal symptoms, such as headaches, irritability, sleepiness, and lethargy, when they stop drinking coffee. More background on caffeine » December 2012. Most information was obtained from company Web sites or direct inquiries.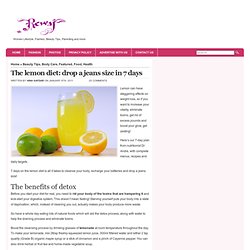 Lemon can have staggering effects on weight loss, so if you want to increase your vitality, eliminate toxins, get rid of excess pounds and boost your glow, get zesting!
10 Super Snacks You Can Make in Under 5 Minutes
You can slather yourself from your forehead to your pinkie toe in organic lotions, but if you think that alone will make you glow, we have some bad news. From its well documented health benefits to its undeniable impact on physical beauty, good nutrition is the pillar of every kind of healthy lifestyle. That doesn't mean you need to swear off bacon and beer or anything.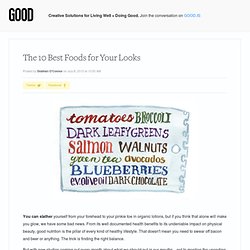 Nutrition, Toxic Dosages and Side Effects of Vitamins and Minerals