Arquitetura no Brasil e no Mundo
Art Movements Directory
Art Deco Web Sites
ARC DESIGN
Department of Earth Sciences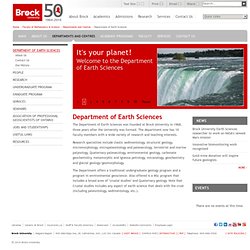 Department of Earth Sciences | Brock University
Architect Walter Gropius used Bauhaus ideas when he built his monochrome home in Lincoln, Massachusetts.
Bauhaus Architecture - Picture Dictionary of Modern Architecture - Bauhaus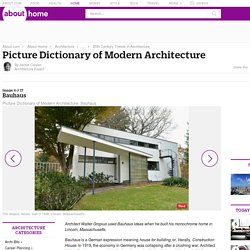 Portal Moveleiro - Os melhores negócios e informações estratégicas do setor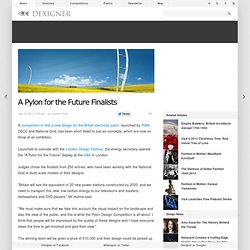 A competition to find a new design for the British electricity pylon , launched by RIBA , DECC and National Grid, has been short listed to just six concepts, which are now on show at an exhibition.
A Pylon for the Future Finalists
店舗デザインインテリアデザイングラフィックデザインのビランシアデザイン(bilancia design)東京六本木
Below The Clouds
-=- Renovarq -=-
studiomhna
a selection of graphic projects
Apartments - Part 3
Loopy Home This stunning architectural piece called the 360 House in Madrid, Spain eschews standard conformity by looping in on itself. The roof is at once protective and accessible as a walkway.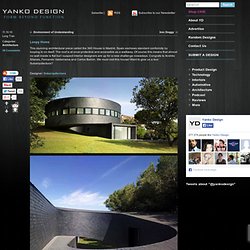 éric gizard associés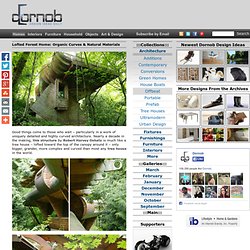 Good things come to those who wait – particularly in a work of uniquely detailed and highly curved architecture. Nearly a decade in the making, this structure by Robert Harvey Oshatz is much like a tree house – lofted toward the top of the canopy around it – only bigger, grander, more complex and curved than most any tree house in the world. The perimeter of the structure is pushed out into the forest around it, curving in and out to create views as well as a sense of intimacy with the coniferous and deciduous tree cover. The wood and metal detailing is incredible in its variety and customization – each piece designed to fit a particular form and function.
W O O D H Ø U S E
Agence François Champsaur - Architecture d'Intérieur, Décoration, Mobilier Contemporain - Paris - France
Bookshelf House
Gilles & Boissier | Concept Architectural and Interior
the old winery by Sven Fennema
There are many ways to build employee quarters, temporary housing for those who decide to come work for a season at Verana . This summer we decided to build some additional housing and the images here show you what we came up with. V-houses at V-erana.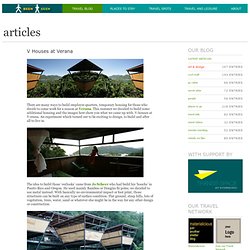 V Houses at Verana | Been-Seen
Jean-Philippe Nuel : Architecture d'intérieur - Design
Estudio Arq. Jorge de Vita , Arquitectura & Valuaciones
ASGA Arquitectos Bilbao
Arquitectura, diseño, construcción: ARQUIMASTER.com.ar | Novedades, noticias, recursos, articulos, notas, proyectos