Criativos_by_silviobraz
silvio cesar braz
Websites | SEO | Social Media | Engage tools | emailmkt | apps | Intranet
O que as pessoas assistem, o que as pessoas compram | Nielsen
Archival Clothing
artesanato Paraibano - Joao Pessoa - PB - Brasil by criativos_by_silviobraz Mar 6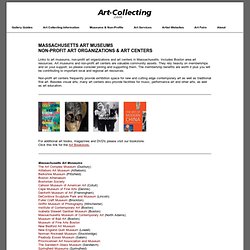 Massachusetts Art Museums and Massachusetts Art Centers
Links to art museums, non-profit art organizations and art centers in Massachusetts.
25 Portadas de Google+ interesantes para tomar ideas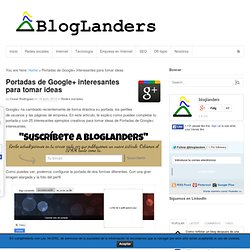 Google+ ha cambiado recientemente de forma drástica su portada, los perfiles de usuarios y las páginas de empresa. En este artículo, te explico como puedes completar tu portada y con 25 interesantes ejemplos creativos para tomar ideas. Como puedes ver, podemos configurar la portada de dos formas diferentes. Con una gran imagen alargada y la foto del perfil ¿Quieres que te informemos de nuestro nuevos artículos?
receitas / foods / recipes
Official Sites of the Futebol | Football,Futball,足球; كرة القدم;
sports assoc | federações oficiais de esportes
TOP Magazines | Revistas Famosas
interessantes | avant garde | curioso
Arquitetura | Estruturas | Design Industrial | Engenharia
digital marketing digital_by Criativos
Design Grafico | Graphic Design | Grafik
MAKEMKT Online / @silviobraz
Cloud Computing / Computação em nuvem
TI_Tecnologia da INformaÇão
Musica, TV, Cinema, Radio by Criativos