Criativos_by_silviobraz
silvio cesar braz
Websites | SEO | Social Media | Engage tools | emailmkt | apps | Intranet
O que as pessoas assistem, o que as pessoas compram
Archival Clothing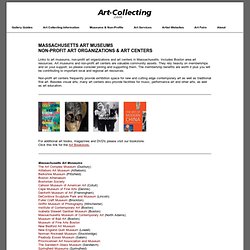 Massachusetts Art Museums and Massachusetts Art Centers
Links to art museums, non-profit art organizations and art centers in Massachusetts. Includes Boston area art resources. Art museums and non-profit art centers are valuable community assets. They rely heavily on memberships and on your support, so please consider joining and supporting them. The membership benefits are worth it plus you will be contributing to important local and regional art resources.
25 Portadas de Google+ interesantes para tomar ideas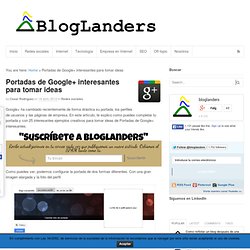 Google+ ha cambiado recientemente de forma drástica su portada, los perfiles de usuarios y las páginas de empresa. En este artículo, te explico como puedes completar tu portada y con 25 interesantes ejemplos creativos para tomar ideas de Portadas de Google+ interesantes. "Suscríbete a Bloglanders" Recibe actualizaciones en tu correo cada vez que publiquemos un nuevo artículo. Odiamos el SPAM tanto como tú.
receitas / foods / recipes
Official Sites of the Futebol | Football,Futball,足球; كرة القدم;
sports assoc | federações oficiais de esportes
TOP Magazines | Revistas Famosas
interessantes | avant garde | curioso
Arquitetura | Estruturas | Design Industrial | Engenharia
digital marketing digital_by Criativos
Design Grafico | Graphic Design | Grafik
MAKEMKT Online / @silviobraz
Cloud Computing / Computação em nuvem
TI_Tecnologia da INformaÇão
Musica, TV, Cinema, Radio by Criativos