Design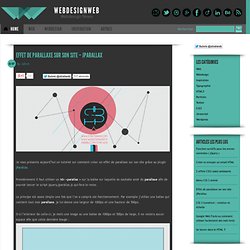 (function(jQuery) { function stripFiletype(ref) { var x=ref.replace('.html', '');
Download git clone git://github.com/stephband/jparallax.git github.com/stephband/jparallax Instantiation jQuery( '.parallax-layer' ).parallax( options ); What does jquery.parallax do?
www.giampaolo-vimercati.com/index.html
Advertisement Designing websites can be a long and complicated process. Dealing with clients, designing prototypes, coding, programming, and testing – there's a lot to keep track of and a lot to make sure gets done. That's where checklists can make your life a whole lot easier. With lists of points covering multiple areas from content to usability to accessibility to standards, you're a lot less likely to overlook important parts of a site. Below are 45 checklists to make your design process easier and more organized.