Diseño Gráfico
CubicleBot: Blue Screen of Awesome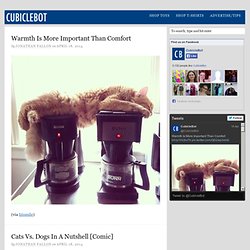 …tears of laughter, that is. (via CB) Because he couldn't think of anything better to loop into eternity, this guy decided to film two moths of sneezing and combine the videos into one massive achoo that can be paused at any second to show a hilarious, but incredibly unflattering expression.
Google Doodles - Verjaardagen: Muzikanten, choreografen, etc.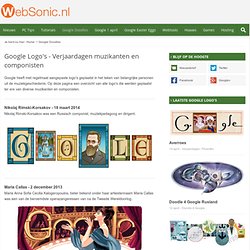 Google heeft met regelmaat aangepaste logo's geplaatst in het teken van belangrijke personen uit de muziekgeschiedenis. Op deze pagina een overzicht van alle logo's die werden geplaatst ter ere van diverse muzikanten en componisten. Nikolaj Rimski-Korsakov - 18 maart 2014 Nikolaj Rimski-Korsakov was een Russisch componist, muziekpedagoog en dirigent. Maria Callas - 2 december 2013
Creative&Live - Articles in "Design"
Dynamit | Awwwards | Site of the day
Knowing that, you'd never guess that Lester's first commercial fonts were "alternative" display designs influenced by electronic gaming and house music. Lester began his career after graduating with honors from Central Saint Martins College of Art and Design in London. He spent several years designing for the music and games industries and dabbling in 3D animation. Then, in 2000, he joined Monotype Imaging, where he creates fonts for both on-screen and print uses. "I've always had a deep interest in type and typography," says Lester, "but when I began creating text typefaces for Monotype Imaging, I gained new insight into the subtleties of letterform design." Work on Scene began after Lester had developed several corporate identity fonts for Monotype Imaging.
Scene