Tutorial
Donor Power Blog: Nine more good reasons to blog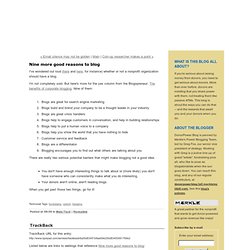 I've wondered out loud (here and here, for instance) whether or not a nonprofit organization should have a blog. I'm not completely sold. But here's more for the yes column from the Blogopreneur: The benefits of corporate blogging. Nine of them: Blogs are great for search engine marketingBlogs build and brand your company to be a thought leader in your industryBlogs are great crisis handlersBlogs help to engage customers in conversation, and help in building relationshipsBlogs help to put a human voice to a companyBlogs help you show the world that you have nothing to hideCustomer service and feedbackBlogs are a differentiatorBlogging encourages you to find out what others are talking about you
RSS - really simple syndication -- is a labor-saving tool that allows people to tune into information sources that interest them. The information source could be a blog, a podcast, a videocast or any web site that includes RSS feeds. The value of RSS accrues when you subscribe to multiple RSS feeds. You can then monitor multiple information streams with a minimum of effort. There are many different software tools for subscribing to RSS feeds. One of the most popular is a web site named Bloglines.
RSS Explained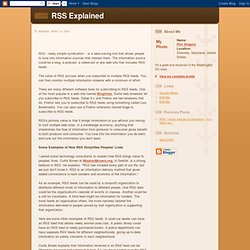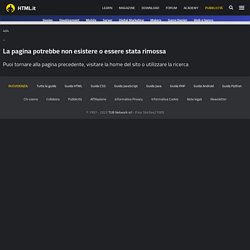 All layouts use valid markup and CSS, and have been tested successfully on Internet Explorer/win 5.0, 5.5, 6 and beta 2 preview of version 7; Opera 8.5, Firefox 1.5 and Safari 2. Each of the columns could be the longest, and for testing columns length I've used the script filler text on demand. Each layout could represent a site with five main sections: header, content, navigation, other stuff and footer.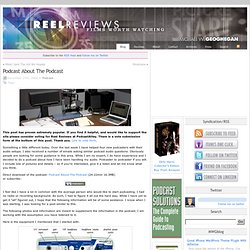 Podcast About The Podcast at Reel Reviews Radio
This post has proven extremely popular. If you find it helpful, and would like to support the site please consider voting for Reel Reviews at PodcastAlley. There is a vote submission form at the bottom of this post. Thank you. Link to vote form.