Consultant
Home / Virilion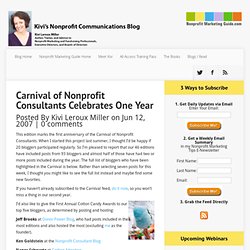 Carnival of Nonprofit Consultants Celebrates One Year
Carnival of Nonprofit Consultants Celebrates One Year by Kivi Leroux Miller on June 12, 2007 in Nonprofit Blog Carnival , Nonprofit Communications This edition marks the first anniversary of the Carnival of Nonprofit Consultants.
Small Package Productions
Robert L. Weiner Consulting: Strategic Technology Consulting for
Firstgiving - Online fundraising for everybody
NonprofitDesign.org :: Sliding Scale Web Design and Consulting
The Alford Group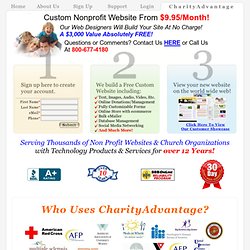 CharityAdvantage
We've developed web design computer technology specifically for creating effective non profit and church websites .
NPO Tech Support
Group
LLC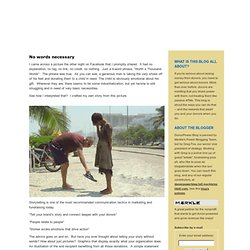 I came across a picture the other night on Facebook that I promptly shared. It had no explanation, no tag, no link, no credit, no nothing.
Donor Power Blog
RSStocracy
Aspiration Tech | Better Tools for a Better World
eRiders.net
Full Circle Associates - communications, project management, fac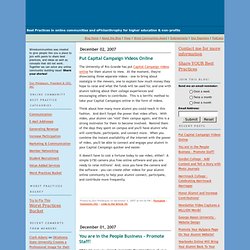 December 02, 2007
Wired Community Blog
ConsultantCommons.org | Sharing Tools for Nonprofit Technology S
Campbell Rinker - Marketing Research for the Nonprofit World