Consultant
The Leader in Enterprise Social Media - Awareness Inc
Home / Virilion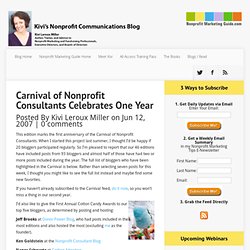 Carnival of Nonprofit Consultants Celebrates One Year
Carnival of Nonprofit Consultants Celebrates One Year by Kivi Leroux Miller on June 12, 2007 in Nonprofit Blog Carnival,Nonprofit Communications This edition marks the first anniversary of the Carnival of Nonprofit Consultants.
Robert L. Weiner Consulting: Strategic Technology Consulting for
Firstgiving - Online fundraising for everybody
NonprofitDesign.org :: Sliding Scale Web Design and Consulting
The Alford Group
NPO Tech Support
Group
LLC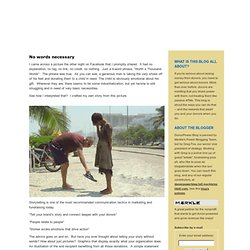 I came across a picture the other night on Facebook that I promptly shared. It had no explanation, no tag, no link, no credit, no nothing.
Donor Power Blog
RSStocracy
Aspiration Tech | Better Tools for a Better World
eRiders.net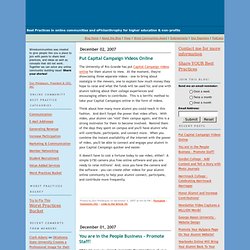 December 02, 2007
Wired Community Blog
ConsultantCommons.org | Sharing Tools for Nonprofit Technology S
Campbell Rinker - Marketing Research for the Nonprofit World