Bestpractices
During yesterday's webinar on "Successful Nonprofit Websites: How to Make Your Website Work for You," I asked participants to rank their own websites on 8 of the 10 criteria we discussed.
Where are the Problem Spots on Your Website's Home Page? >&gt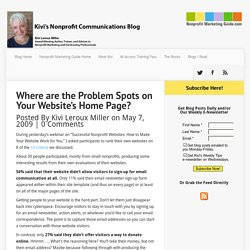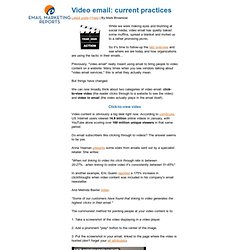 Latest posts | Feed | By Mark Brownlow While we were making eyes and blushing at social media, video email has quietly baked some muffins, spread a blanket and invited us to a rather promising picnic. So it's time to follow-up the last overview and see where we are today and how organizations are using the tactic in their emails...
Video email: current practices
Podcasting « Social Media University, Global (SMUG)
Mobile Web Best Practices 1.0
Become an Email Marketing Expert - the complete guide for web de