Marijuana and other related things
DMT - The Girl Who Released My Mind - 80867. Citation: G-Felix.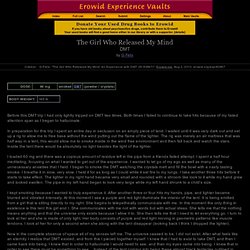 "The Girl Who Released My Mind: An Experience with DMT (ID 80867)". Erowid.org. Aug 2, 2010. erowid.org/exp/80867. Marijuana Edibles | Cannabis Cookies | Pot Brownies & Butter | Cooking with Marijuana. Marijuana Growing Guide Free Library. Marijuana Growing Guide Free Library helps everyone learn how to grow marijuana plant hydroponics.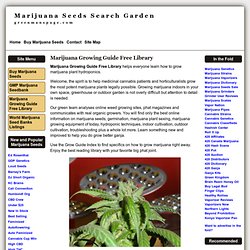 Welcome, the spirit is to help medicinal cannabis patients and horticulturalists grow the most potent marijuana plants legally possible. Growing marijuana indoors in your own space, greenhouse or outdoor garden is not overly difficult but attention to detail is needed. Our green team analyses online weed growing sites, phat magazines and communicates with real organic growers. The Best of Kravin Glass Pipes | Designer High - StumbleUpon. List of urban legends about illegal drugs.
LSD[edit] Some of the strangest urban legends told are those about lysergic acid diethylamide (LSD), a potent psychedelic drug that gained popularity in several countries in the 1960s and 1970s, and experienced a brief resurgence in the mid to late 1990s before declining from 2000 onward.
The drug's relation to the 1960s counterculture was likely part of the reason for such legends. Attempted murder[edit]
---